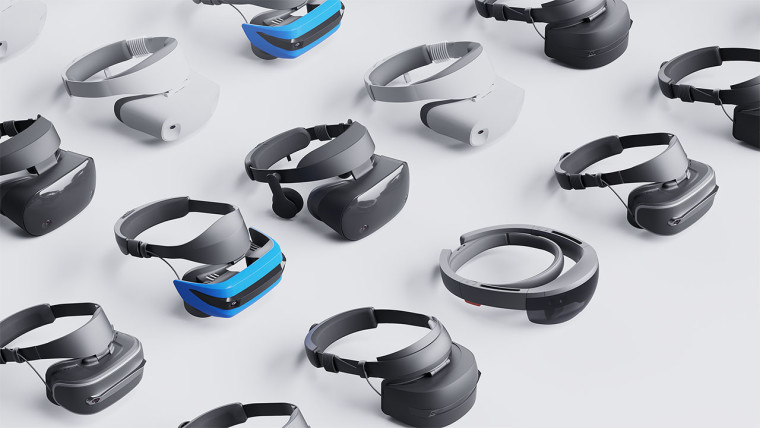 At IFA 2017, Microsoft announced that the Fall Creators Update will be available on October 17, and to coincide with that, Windows Mixed Reality headsets will be made available. Today is the day, and you can now order your head-mounted displays (HMDs) that are made by Acer, Dell, HP, and Lenovo.
Of course, two companies are notably missing from the list: ASUS and Samsung. While ASUS did unveil a Windows Mixed Reality HMD at IFA, that won't be shipping until 2018. Two weeks ago, Samsung announced the Odyssey with high-resolution Super AMOLED displays, and while you won't have to wait as long as you will for the ASUS, it won't be out until November 6.
All of the headsets have the same specs and system requirements. They include two 2.89-inch 1440x1440 displays, a 105-degree horizontal field of view, inside-out tracking, and have a refresh rate of up to 90Hz. As for system requirements, you can find the full list here.
You can order your HMDs from the Microsoft Store at the links below, and they all include a pair of Motion Controllers. Prices are $399 for the Acer and the Lenovo, and $449 for the Dell and the HP.