The never-ending rumors of Microsoft's supposedly upcoming Andromeda device - commonly confused with the alleged Surface Phone - have been fueled further, as a new patent filed by the company has been granted recently.
The patent, titled ''Hinge with free-stop function", describes the technologies which might be implemented in a device that comprises a dual-display - at the very least. These will be coupled with a hinge mechanism that enables the displays to rotate a full 360 degrees with respect to each other. Plenty of other features can be integrated with the technologies mentioned as well, and the hinges are said to provide ''numerous advantages''.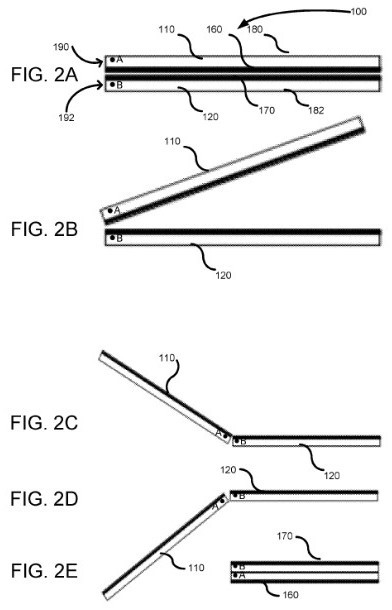 Microsoft has mentioned the increasing popularity of dual-display devices as a reason for attempting to improve the ''problematic'' hinges which are usually attached to such devices. In the modern world, mobile phone displays have reached a point wherein to increase the display size further would mean increasing the size of the phones themselves. This, of course, won't be desirable - or comfortable - for many consumers, which is why foldable dual-display has become important in today's world, according to the company.
This is not the first patent which seemingly points towards Microsoft's continued interest in a foldable dual-display device. Although, initially, it seemed as though the device codenamed Andromeda and the rumored Surface Phone were one and the same, sources have indicated that this might not be the case.
Of course, it is advised to take all the news regarding the Andromeda device with a pinch of salt, as these patents were filed by Microsoft months ago, and might not represent any of the company's current plans. If you wish to learn more about the hinge mechanism, the full patent is available at the source link below.
Source: PatentScope via Windows Latest | Images via PatentScope