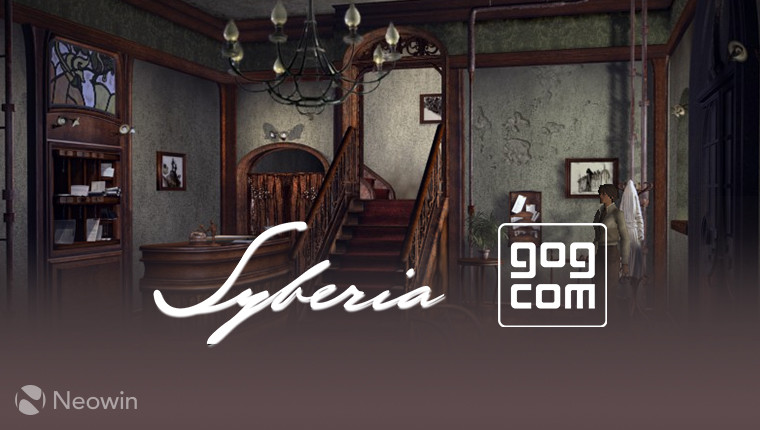 DRM-free storefront GOG is offering Benoît Sokal's 2002 game Syberia for free in the next 24 hours.
For those not familiar, Syberia is a graphic adventure game developed by Microïds in the vein of titles like The Longest Journey. It follows the life of lawyer Kate Walker as she wraps up the sale of her firm and thus needs to travel through Europe, ending up in Russia's Siberian region - hence the name. Its artstyle borrows heavily from the steampunk aesthetic, and has spawned two sequels: Syberia II in 2004, and Syberia III released in April of this year. Furthermore, the freebie on GOG's site coincides with the release of An Automaton with a Plan story DLC for the third title in the series, which came out on November 9.
Beyond the free game above, Syberia III's 'The Complete Journey' edition - which includes the base game and the story DLC - is 57% off until November 13, 11PM UTC. The first game can be had at no cost until November 11, 6PM UTC, and if you own Syberia or Syberia II on Steam, you can claim DRM-free copies via GOG Connect. The last offer is valid until November 13, 11PM UTC.
Source: GOG
Don't forget to follow us @NeowinGaming on Twitter to keep up to date with our gaming coverage!