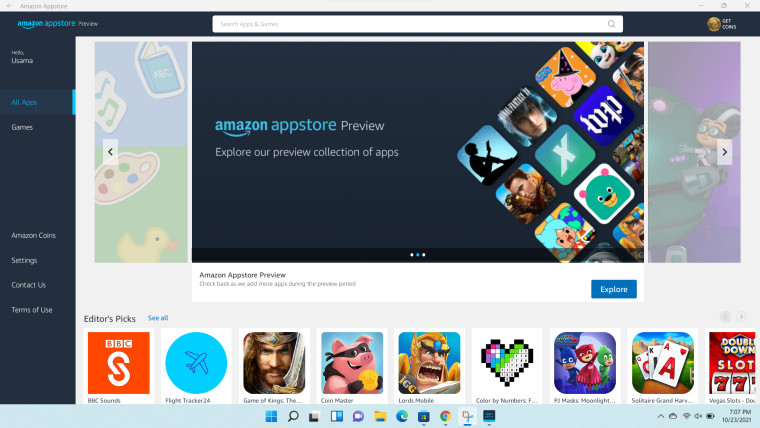 When Microsoft announced Android apps on Windows 11 back in June, many expected this headlining feature to be included in the general release version of the OS. However, this was not the case when Windows 11 started rolling out in October. While this was disappointing for many, Microsoft did start testing Android apps on Windows 11 in the Beta Channel a couple of weeks ago.
Now, Microsoft has announced that the capability is available in the Dev Channel in the U.S. too. The move is interesting because Dev Channel builds are not tied to the general release of a specific version of Windows. This means that Microsoft may decide to test new features in this channel and leave Beta as-is until it gets closer to shipping those features.
While Windows 11 users on the Dev Channel are free to test out Android apps on their supported machines, the usual caveats apply. This is the still a U.S.-only experience with some bugs that you might want to know about. Additionally, there are only a handful of Android apps available in the Amazon Appstore to install as of now. That said, if you still want to give it a try, be sure to check out handy guide on the topic here.