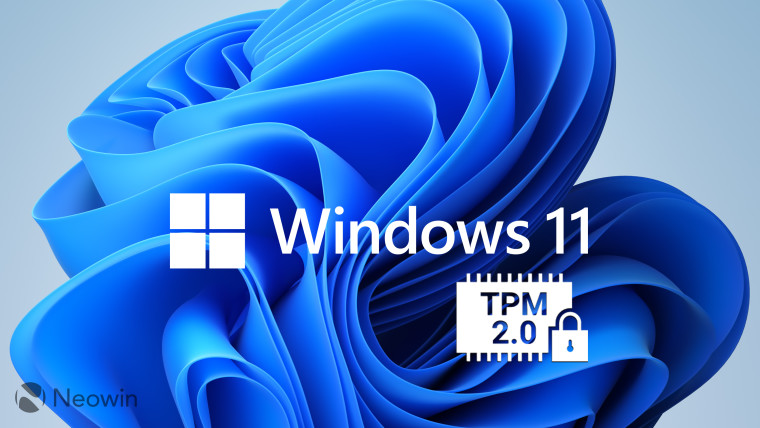 When announcing its Windows 11 requirements, Microsoft made it clear that a Trusted Platform Module (TPM) chip or a Firmware-based Trusted Platform Module (fTPM) of 2.0 standard is mandatory for running the OS. While the company had initially settled on a slightly more lenient TPM version 1.2, it later changed the requirement list to make TPM 2.0 a necessity. As a consequence, TPM chips have now become the latest PC hardware that is being scalped.
However, according to Microsoft's "Windows 11 Minimum Hardware Requirements" PDF, the presence of TPM, as spotted by Tom's Hardware, is not mandatory for all systems. With prior approval from Microsoft, certain OEM PCs for "special purpose" commercial uses and custom orders will have the requirements relaxed and these systems will not need TPM support. Some other PCs that will use a custom-built Windows 11 ISO image file will also enjoy this leeway provided by Microsoft.
Microsoft says that it's taking the security aspect of Windows 11 very seriously which is why it has made the TPM 2.0 requirement compulsory. If you're wondering what the fuss about TPMs is, you can find much more about it here.
For not-so-savvy users, who aren't sure if their PC meets the necessary requirements for running Windows 11, can use Microsoft's own PC Health Check software.
via Tom's Hardware