Youtube is going dark on iOS and Android with a new update.
Google is adding an option for users to toggle the overwhelming white YouTube app dark with an update rolling out today. Once installed, users are able to select their profile header and navigate to a new page where they are given the option to pick either the default light theme or switch to the new dark theme.
Once enabled, the app is palette swapped, turning all white areas of the app black.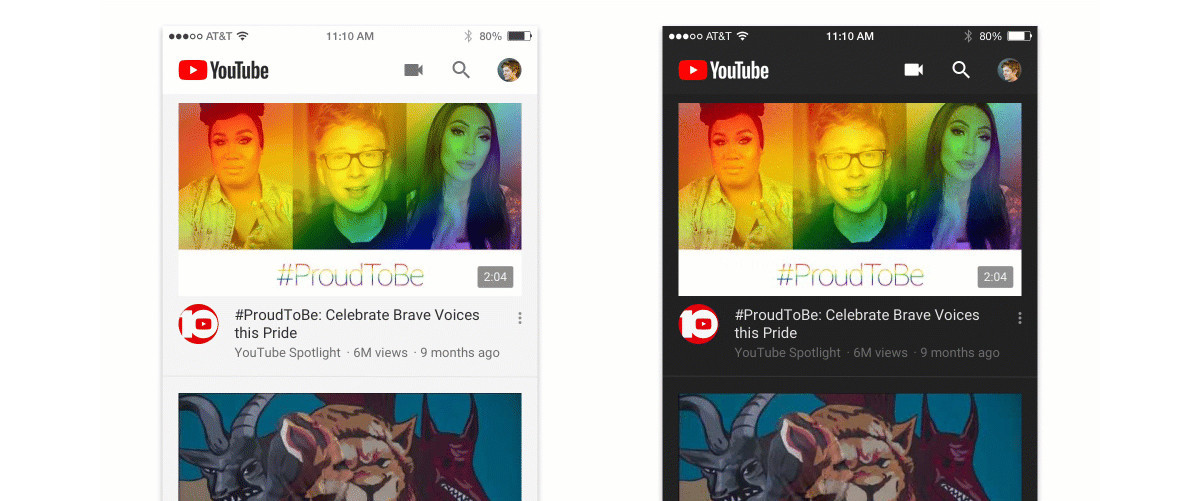 YouTube's update is reportedly being done to reduce glare and give the app a more 'cinematic view' as its users consume videos and even movies on the platform. The dark theme as well accentuates the colours in the app, drawing the true colours of the videos out.
Dark themes on mobile have become more popular in recent times with services like Twitter, Reddit and Telegram embracing the dark theme.
YouTube first introduced a dark theme on its platform last summer with an update to the web-app and is introducing it to mobile for the first time with this update after a brief testing period.
Google is rolling out its dark theme update to iOS users today, and plans to release the update to Android users "soon".
Source: TechCrunch | Image via The Verge