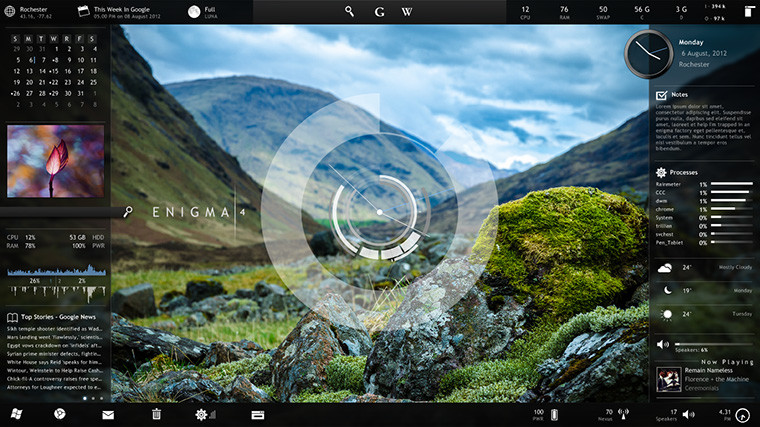 Rainmeter is the best known and most popular desktop customization program for Windows. Enhance your Windows computer at home or work with skins; handy, compact applets that float freely on your desktop. Rainmeter skins provide you with useful information at a glance. It's easy to keep an eye on your system resources, like memory and battery power, or your online data streams, including email, RSS feeds, and weather forecasts.
Many skins are even functional: they can record your notes and to-do lists, launch your favorite applications, and control your media player - all in a clean, unobtrusive interface that you can rearrange and customize to your liking. Rainmeter is at once an application and a toolkit. You are only limited by your imagination and creativity.
About Rainmeter 4.1:
There are a lot of new features and capabilities in the latest Rainmeter 4.1. You can safely install the new 4.1 release version right over your existing Rainmeter 4.0 or any earlier installation, and nothing you have done will be lost or changed. There is never any need to uninstall any earlier version of Rainmeter to use the newest version.
Rainmeter 4.1 will run on Microsoft Windows 7 through 10. Windows XP and Vista are not supported.
Download: Rainmeter 4.1.0.2989 | 2.3 MB (Open Source)
View: Rainmeter Home page
Get alerted to all of our Software updates on Twitter at @NeowinSoftware