Today's highlighted deal comes via our Online Courses section of the Neowin Deals store, where you can save 90% off this Ultimate Excel VBA Certification Bundle + Microsoft Office Professional Plus 2021 for Windows: Lifetime License. 13 info-packed courses on Excel VBA to streamline your tasks and a lifetime license of Microsoft Office Professional Plus 2021 for Windows.
This bundle consists of the following courses:
Excel VBA 101: Range & Cells
Master the CELLS & RANGE Objects in Multiple Scenarios
Excel VBA Web Automation: Advanced Browser Control & WebScraping
Learn Advanced WebScraping & Browser Control Using Excel for Increased Efficiency
Excel VBA Web Automation: Intro to Web Elements
Stop Wasting Your Time with Tedious Online Tasks & Automate Your Online Workflow
Excel VBA: Excel Userforms: Part II
Set Up an Amazing Search Tool with Custom Criteria & Editing Abilities for Your Data
Excel VBA: Excel Userforms: Part I
Take Your Excel Programs to the Next Level, Giving You a New Profound Amount of Control
Excel VBA: ActiveX & Worksheet Form Controls
Bring Sheets & Forms to Life Using the Power of Events That are Built Into Most Controls
Excel VBA: WorkBook-Level Events
Improve User Experience & Add Interactivity to Excel Workbooks
Excel VBA: Worksheet Events Made Easy
Learn Special Ways to Trigger a Macro on a Sheet
Excel VBA: Loops & Custom Report Writing Basics
Build Reports That Look Any Way You Want, Not Just Cookie-Cut Pivot Reports
Excel VBA: Essential Tools & Advanced Conditional Logic
Set the Foundation for Custom Report Development & Easier Data Entry
Excel VBA: Variables
Explore the Importance of Variables & Make Calculations Way Easy
Excel VBA: Complete Toolbars, Menus & VBE Training
Explore Little-Known Tricks as Well as Keyboard Shortcuts to Speed Up Your Work
Image & Background Hacks In Excel VBA (Mini Course)
Be Confident Using JPG, GIF, PNG, & Other Image Types in Excel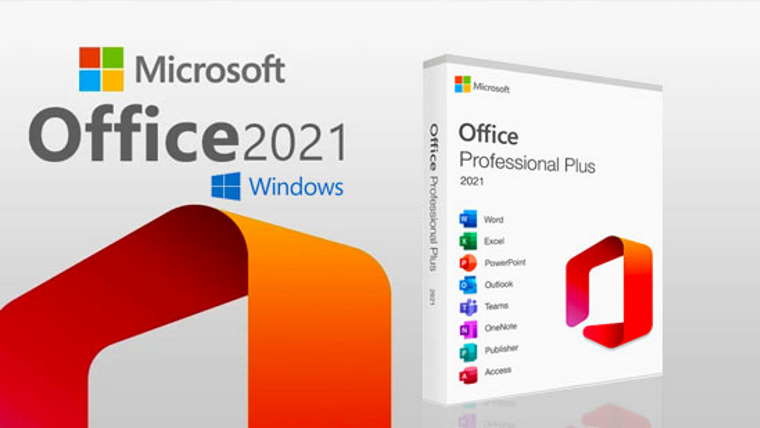 Microsoft Office Professional 2021 for Windows
Everything a pro needs, all in one suite — that's Microsoft Office 2021 Professional.
Microsoft Office 2021 Professional is the perfect choice for any professional who needs to handle data and documents. It comes with many new features that will make you more productive in every stage of development, whether it's processing paperwork or creating presentations from scratch – whatever your needs are!
Here's the deal:
Excel VBA Certification Bundle + Microsoft Office Professional Plus 2021 for Windows normally costs $609, but you can pick this up for just $59 for a limited time - that represents a saving of $550 or 90% off. For a full description, specs, and instructor info, click the link below.
---
Not for you?
That's OK, there are other deals on offer you can check out here.
Neowin Deals · Free eBooks · Neowin Store
Disclosure: This is a StackCommerce deal or giveaway in partnership with Neowin; an account at StackCommerce is required to participate in any deals or giveaways. For a full description of StackCommerce's privacy guidelines, go here. Neowin benefits from shared revenue of each sale made through our branded deals site, and it all goes toward the running costs.