As we previously reported, the Samsung Galaxy Note7 is dead. The company has instructed owners to return their devices for a refund or an exchange for another device. That means anyone owning a Note7 needs to start thinking about what they would like to replace their recalled devices with (and you definitely should replace them). We're here to help the Note7 community out.
The Galaxy Note7 packed a lot of features and powerful innards under the hood. Honestly, it's a hard phone to replace, so consumers looking to swap their Note7 out for something else will need to be ready to live without one or multiple features when considering replacements. Fortunately, there are good alternatives that might intrigue you with unique features or better pricing. Here are some suggestions: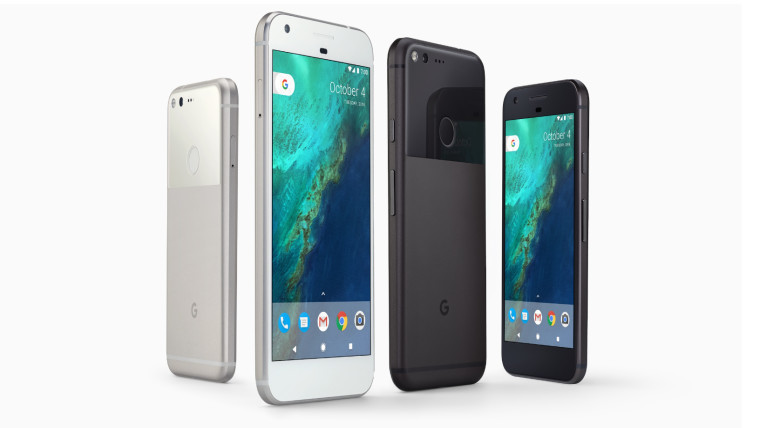 Google Pixel XL
This is Google's reboot of its former Nexus series with Google firmly in the driver seat in every step of the phone line's creation. The Pixel series ships with Android 7.1 Nougat and comes in a bit cheaper than the Note7 to start. You'll be losing storage expansion options, a stylus, wireless charging, waterproof design and those curved edges by choosing a Pixel phone. You gain the Pixel camera that is allegedly the best (according to Google) you'll get on a phone in 2016, opportunities to experience a version of virtual reality, and front-row seating for software updates.
The Pixel XL comes in at 5.5" with 32GB/128GB storage options priced at $649/$769, respectively. Google will sell the phone unlocked directly alongside Verizon, which has secured carrier exclusivity to start. There are rumors that the phone will come to AT&T and others just weeks after it launches on Verizon but, until Google or those other carriers say so, nothing is certain.
LG V20:
Like the Pixel phones, LG's V20 is not out yet. Unlike the Pixel phones, the device will be widely available the day it launches (October 28). The V20 is a premium handset and it is expected to be priced like one. Unlike the Pixel, the V20 offers microSD support and the it even has a removable battery. The V20 is the first device to ship with Android 7.0. You also get a 16MP rear camera with OIS and a separate 8MP wide-angle camera for all of your point-and-shoot needs. The is a small game-changer with the V20 in the sound department. The V20 supports what the company calls 32-bit Hi-Fi Quad DAC – basically support for lossless audio via popular formats like FLAC, DSD, AIFF and ALAC and can record impressive audio better than other smartphones with three high AOP microphones. To make sure you experience amazing audio playback, a pair of Bang & Olufsen BeoPlay H3 headphones, valued at $149, are included with the V20 upon purchase, though some qualifications may need to be met (like trading in a phone on AT&T) to get the headphones.
iPhone 7 Plus
Apple's new Plus handset comes in at 5.5", the same as previous Plus models and is almost as waterproof as the Note7. Sure, you have to abandon Android and live in Apple's ecosystem when it comes to accessories and syncing data but there's no denying that the iPhone 7 is a worthy competitor to the Note7. Just don't buy the wrong storage size – there is no microSD adapter and there is no native 3.5mm port for headphones (you'll need the included adapter to connect via 3.5mm) so you'll need to be sure to not misplace it if you intend to use your favorite pair of headphones that aren't built for the iPhone 7 Plus' lightning adapter. The iPhone 7 Plus runs you $769/$869/$969 for the 32GB/128GB/256GB models, respectively, and comes in five colors.
iPhone 6s Plus
If the iPhone 7 Plus is just too expensive for you, there's the 6s Plus. It's no slouch in performance with the A9 processor and has quite a bit of the features the 7 Plus has and doesn't exclude the 3.5mm port. You won't get a waterproof or dust-proof design and you'll have a slightly smaller battery than the 7 Plus, although the 6s Plus performs better for talk time and is equal with standby time. There are some small advancements elsewhere but not so much that you'll really notice or feel stupid for not having. The iPhone 6s Plus costs $649/$749 for the 32GB/128GB models and is compatible with Apple's new iOS 10.
Samsung Galaxy Note5
Surprise! The Note5 is a worthy competitor to Samsung's own Note7 handset and is the perfect recommendation if you loved everything about the Note7, minus a few newer features. It's not waterproof, doesn't include an iris scanner and is not quite as powerful as the Note7. Fortunately, it also won't feel outdated despite the phone being over a year old. You also get to keep the soft, rounded edges that the Note7 has (inspired by the Galaxy edge series, which is also worth a look if you're interested), a fingerprint scanner and the slick stylus. The Note5 will be friendlier to your wallet since the phone currently retails for $696/$792 from select carriers for the 32GB/64GB models, respectively. Be sure to shop around if you can - some carriers and retailers are offering better deals than others for Samsung's previous Note smartphone.
These are just the most obvious suggestions to replace a Note7. If none of the above interest you, shop around a bit. There are a lot of great phones that have been released over the past year that will save you some money up-front or over over the course of a 24-30 month installment plan. There are even "flagship killers" like Huawei's Honor 8 that might be worth your consideration if you don't feel like you need an expensive phone in your hands at all times.