7 Days is a weekly round-up of the Editors' picks of what's been happening in the world of technology - written with a dash of humor, a hint of exasperation, and an endless supply of (Irish) coffee.
After all the action from last week's Mobile World Congress, you may well have expected this week to be a good deal quieter. As if! From new devices to juicy rumors, the last seven days have been crammed full of exciting developments, so let's get on with it!
It was a bit of a mixed week for Apple, which suffered a major worldwide service outage on Wednesday that brought down key services, including both the iOS and Mac App Stores, TestFlight and iTunes Connect, among others.
In typical Apple fashion, the company did its best to simply pretend that everything was just fine, ignoring press requests for information, and completely failing to inform its users of what was going on. In fact, despite its customers complaining about the outage across social media for hours, Apple's service status dashboard continued to report that all of its services were running perfectly.
Of course, that wasn't quite how Apple was hoping its week would turn out. Two days earlier, the firm had been enjoying much more positive global coverage of its 'Spring Forward' media event.
A price drop on the Apple TV box was announced there, reducing the price from $99 to just $69. Not bad – but the company's second announcement was even more exciting: Apple customers will enjoy exclusive access (for three months) to the brand new HBO Now streaming service. When it launches in April, users will be able to pay $14.99 a month for unlimited access to HBO's past and present library of shows, including Game of Thrones, The Sopranos and Sex and the City.
Apple also revealed that it has sold over 700 million iPhones since the very first model went on sale, but it was the company's new Watch that really got people talking – especially the top-of-the-range 18-karat gold 'Watch Edition', which will be priced at an eye-watering $10,000. Curiously, the gold model's technical specs are identical to the versions that will sell for 'only' hundreds of dollars, offering no advantage over the cheaper models whatsoever.
The company also spoke for the first time about battery life on the watch, claiming that it offers a "full day" of usage. A "full day" in Apple-speak is actually 18 hours when it comes to the Watch, based on a particular pattern of usage; if, for example, you use the Watch for voice chat, expect it to run out of juice in just three hours.
Apple's idea of "all-day" battery life was even stranger when it came to unveiling its stunning new 12-inch MacBook. The new notebook is even thinner than the Air (although it costs more), and that full day of battery will just about stretch to nine hours of web browsing, according to the company.
The MacBook (yep, confusingly, it's just called 'MacBook') introduces new features like a pressure-sensitive 'Force Touch' trackpad, and the same technology is reportedly being developed for use on the display of Apple's next-gen iPhones. The new laptop is also one of the first devices to use a USB Type-C connector.
While the MacBook replaces many of its ports with a single USB Type-C port (and will therefore require an adapter for many users), Google's new flagship notebook gets two of these ports. Its second-generation Chromebook Pixel was unveiled earlier this week, starting at a new lower price of $999, and includes some pretty decent specs for the price.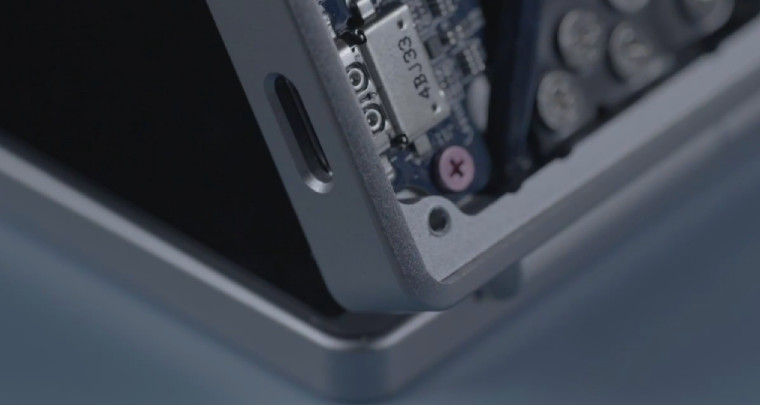 USB Type-C Spec 1.0 has a reversible design, which means no more fumbling around to connect a cable the right way up. Paired with the USB 3.1 standard, it also offers 'SuperSpeed+' data throughput rates of up to 10Gbps. Google was among many of the world's leading tech firms to participate in development of Type-C, and the company confirmed this week that it plans to bring the connector to many more Chromebooks and Android phones "in the near future".
Google quietly began rolling out the latest version of Android this week, with OTA updates for some of its Nexus devices, and factory images being made available for others. Android 5.1 Lollipop brings various bug fixes, along with a few small but welcome new features.
On Wednesday, Verizon finally announced its plans to offer the Nexus 6, five months after the device was unveiled – but for those who have been patiently awaiting its launch on the carrier, the good news is that it will come with Android 5.1 pre-installed.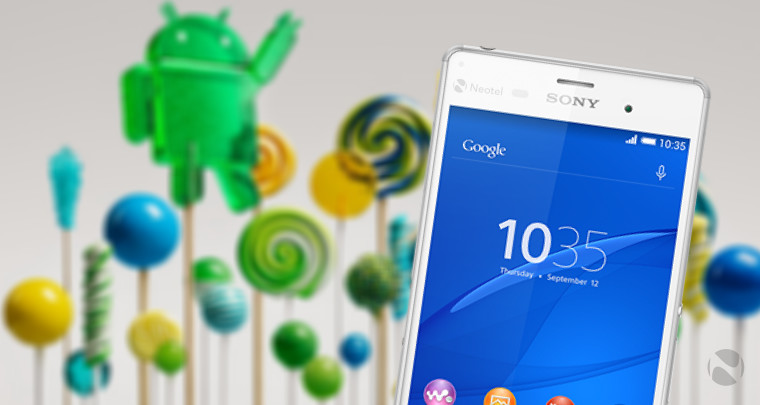 Unfortunately, things aren't looking great for Sony customers waiting for the Lollipop update on their devices. Sony recently responded to multiple enquiries from its customers by telling them that only its Xperia Z-series devices would get Android 5.x.
It has since been dishing out more ambiguous answers to similar enquiries – but given Sony's dreadful record when it comes to updating its devices, it's not hard to imagine the company screwing over a lot of its customers. Again.
LG was the very first manufacturer to roll out Lollipop, when it made the update available for its flagship G3 in Poland back in November. On Tuesday, images surfaced that claimed to show that device's successor, the LG G4, which will apparently feature a curved display, similar to the company's own G Flex handsets.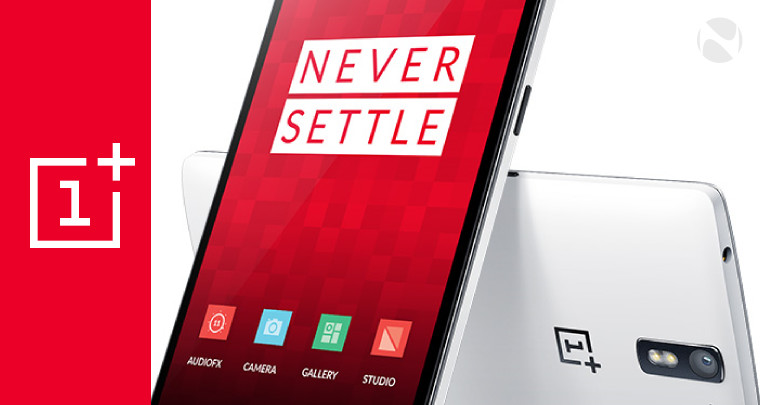 That's not the only flagship-class handset that will be replaced this year. The OnePlus Two will 'arrive in about six months' according to the company's CEO – and it will be joined a second handset "catering to a different type of audience… for those who appreciate design over specs." Intriguing…!
Samsung unveiled its two new range-toppers at Mobile World Congress earlier this month, and they seem to have been very well received so far. According to an executive at a leading European carrier, Samsung has already booked over 20 million pre-orders for the new Galaxy S6 and Galaxy S6 Edge.
The company has had a tough time in the mobile market in recent months, in the face of increasingly aggressive competition. Samsung Electronics co-CEO Shin Jong Kyun told shareholders on Friday that the firm will now focus on more premium devices with slimmer designs, metal bodywork and high-definition displays.
Samsung isn't all about phones and tablets though – its range of products is far more expansive, and now includes the new ATIV ONE 7 Curved All-in-One PC, which went on sale this week. The Windows 8.1 machine features a curved 27-inch display, 2.2GHz Intel Core i5 processor, 8GB of RAM and 1TB hard drive for $1299.99.
Microsoft overhauled its homepage with a new design this week, featuring larger images, new iconography and a simplified responsive layout.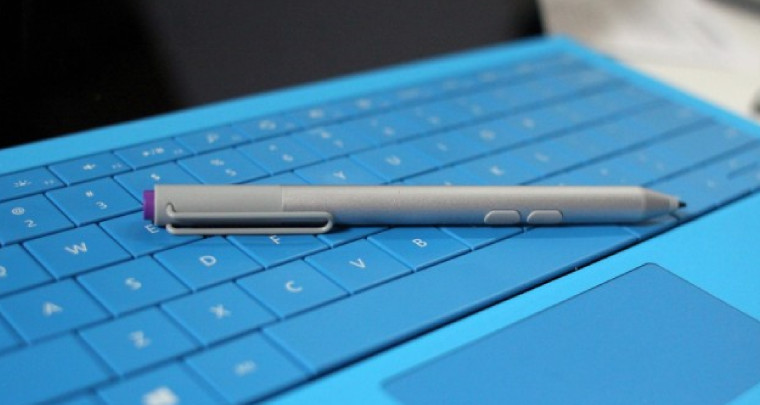 The company also rolled out an update for its Surface Pro 3 tablet; specifically, for the 'Surface Pen' stylus that's bundled with the device. Users can now customize the responsiveness of the Pen, and can also enjoy "additional levels of pressure sensitivity adjustment".
A further update was released for the Surface RT on the same day, bringing a new driver set to improve audio and video performance on the first-gen tablet.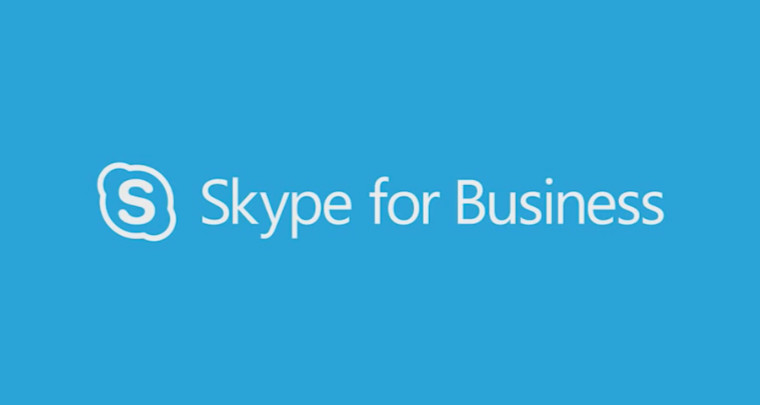 Last November, Microsoft announced plans to rebrand its Lync communications suite under the 'Skype for Business' brand. The company will formalize these changes on March 18, when it will also launch a new Skype for Business client to replace Lync.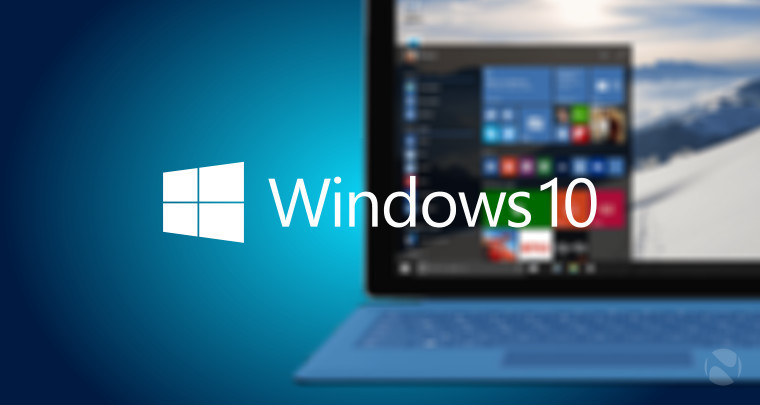 It's been almost two months since Microsoft rolled out the most recent build (9926) of its Windows 10 Technical Preview – a fact that has made something of a mockery of its 'fast' and 'slow' tiers for deploying new updates.
On Monday, Microsoft's Gabe Aul offered an explanation for why the firm hasn't committed to a date for its next build, and admitted that it's been a bit too conservative when it comes to pushing out new builds so far. He also revealed that the company has been discussing how best to address this, even considering a 'ludicrous speed' rollout option for users who are prepared to live with more buggy and less stable builds.
On Thursday, MS confirmed that it will begin to push out new builds more frequently to those on the 'Fast ring', and that a new build is now in testing that is likely to be released soon.
There have been plenty of screenshots this week showing new builds in development. At the start of the week, build 10031 was exposed in a gallery of images; but this weekend, build 10036 actually leaked onto the web, enabling users to download and install it onto their devices.
Among various new bits included are updates to the Start menu, including transparency support, and improved app management features. However, our experience with 10036 so far indicates that this build is much less stable than 9926, so if you're not prepared to deal with bugs and crashes, it's best that you avoid it, and enjoy our image gallery instead.
One of the many new features on the way in Windows 10 is Cortana, Microsoft's digital 'personal assistant', which debuted a year ago as part of Windows Phone 8.1. Ever since then, persistent rumors have suggested that Microsoft was planning to bring Cortana to other operating systems – speculation which has only intensified as the company has continued to increase availability of its apps and services onto rival platforms.
This week, Microsoft confirmed that Cortana will be heading to iOS and Android as standalone apps later this year – a move that has enraged many diehard Windows fans.
But one rumor which appears not to have played out as expected is that of Microsoft's involvement with Cyanogen, the company behind the hugely popular CyanogenMod software, which has been installed on tens of millions of Android devices. Earlier reports had suggested that Microsoft was planning to invest in the firm, which has reportedly been courting 'strategic investors' with a shared interest in "diminishing Google's control over Android."
However, Microsoft has not invested in the latest round of financing for Cyanogen, which suggests that its alleged involvement with the company may have been overstated.
Still, Microsoft has its own mobile efforts to focus on, as development of its next-gen operating system continues. On Tuesday, a ton of screenshots surfaced, which had reportedly been captured from build 10038.12518 of Windows 10 for phones – and they certainly appear genuine.
Microsoft announced its most affordable Windows Phone ever, the Lumia 435, just a few weeks ago, and despite its low price, it will be upgradeable to Windows 10 later this year. In India, buyers can now pick up the Lumia 435 for even less than its usual Rs.5,999 INR price, as part of a new part-exchange offer.
The Microsoft Smart Exchange program gives buyers credit of between Rs.1,000 and Rs.1,500 towards the purchase of a Lumia 435 when they hand over an older Nokia Asha feature phone.
Over in the United States, Bank of America customers who use Microsoft's operating systems have been left fuming, after the bank dropped support for its Windows apps, not only removing them from Microsoft's app stores, but also disabling the apps already installed on devices.
To make matters worse, BoA told its customers that they would just have to settle for accessing its mobile site via their web browser, but the bank didn't bother to check if Windows Phone users could actually access its site in this way. In fact, as it turns out, they can't – the company's mobile site prevents access to Windows Phone users, and its support notes state that Windows is not a "supported operating system".
Buyers on modest budgets are enjoying an unprecedented range of options when it comes to choosing new smartphones and tablets these days. This week, the most affordable Windows tablet ever went on sale in China, priced at just 299 CNY – roughly $48 USD. The MOMO7W features a 7-inch display, 1GB RAM, 16GB storage and microHDMI-out and also includes a one-year Office 365 subscription (which is actually worth more than the device itself!).
On Tuesday, Microsoft announced its new Designer Bluetooth Desktop, a keyboard and mouse set with a focus on style. The keyboard is full-size with an integrated number pad, while the mouse features BlueTrack technology which enables it to work on almost any surface, including glass table-tops.
Tuesday also saw the rollout of the March Update to the Xbox One, bringing some very nice features, including transparent tiles, suggested friends and – at long last! – the ability to capture and share screenshots.
Microsoft launched a new Xbox One bundle this week, priced at $349, which includes Halo: The Master Chief Collection, featuring Halo: Combat Evolved (Anniversary Edition), Halo 2: Anniversary, Halo 3 and Halo 4, along with the Halo: Nightfall live-action series.
MS has been pushing its Xbox One bundles pretty hard in recent weeks, and it may just be helping the firm to boost sales of the console, which continue to lag behind those of its PlayStation 4 rival. Microsoft said on Friday that sales of both its Xbox One and Xbox 360 jumped 84 percent between January and February of this year – although it stopped short of putting that figure into any meaningful context.
Over in China, the Xbox One appears to have been struggling. It launched there almost six months ago, but after strong initial sales, its Chinese partner has since reported a loss on its Xbox One sales.
To make matters worse for Microsoft, Sony has finally received permission from Chinese authorities to launch its PS4 there; the company announced on Tuesday that its console will go on sale in China on March 20, and its price will undercut the Xbone by more than 20%.
We end our look back at the last seven days in the tech world with a shameless plug for our recent interview with James Atkins, chief marketing officer of European mobile brand KAZAM. The company now offers six Windows phones and tablets, as well as a range of Android handsets.
We had a great chat with James about why the company joined the Windows platform, where innovation really matters in mobile devices, and a bit of trouble that KAZAM got into over an ad that focused a bit too much on a lady in her underwear.
Be sure to check out the interview, and stay tuned to Neowin in the coming weeks, as we'll be giving away the KAZAM Tornado 348 – the Guinness World Record holder for 'World's Thinnest Smartphone'.
For now, have a great weekend!