7 Days is a weekly round-up of the Editors' picks of what's been happening in the world of technology - written with a dash of humor, a hint of exasperation, and an endless supply of (Irish) coffee.
What a week it's been. From exciting leaks and intriguing rumors, to new arrivals and official updates, it's been tough to keep up with it all – but rejoice! …for 7 Days is here once more to guide you through what's been happening across the tech world this week.
We begin this week's journey aboard the Federation starship USS Enterprise NCC-1701-D, the spacecraft made famous in Star Trek: The Next Generation.
Budget constraints on the TV show meant that only a tiny portion of the massive 642m-long vessel was ever seen on screen. But one 3D artist has embarked on a project to digitally create the Enterprise in its entirety in virtual reality – including the bits never seen on TV – and he's already made some stunning progress building the Oculus-ready experience in Unreal Engine 4.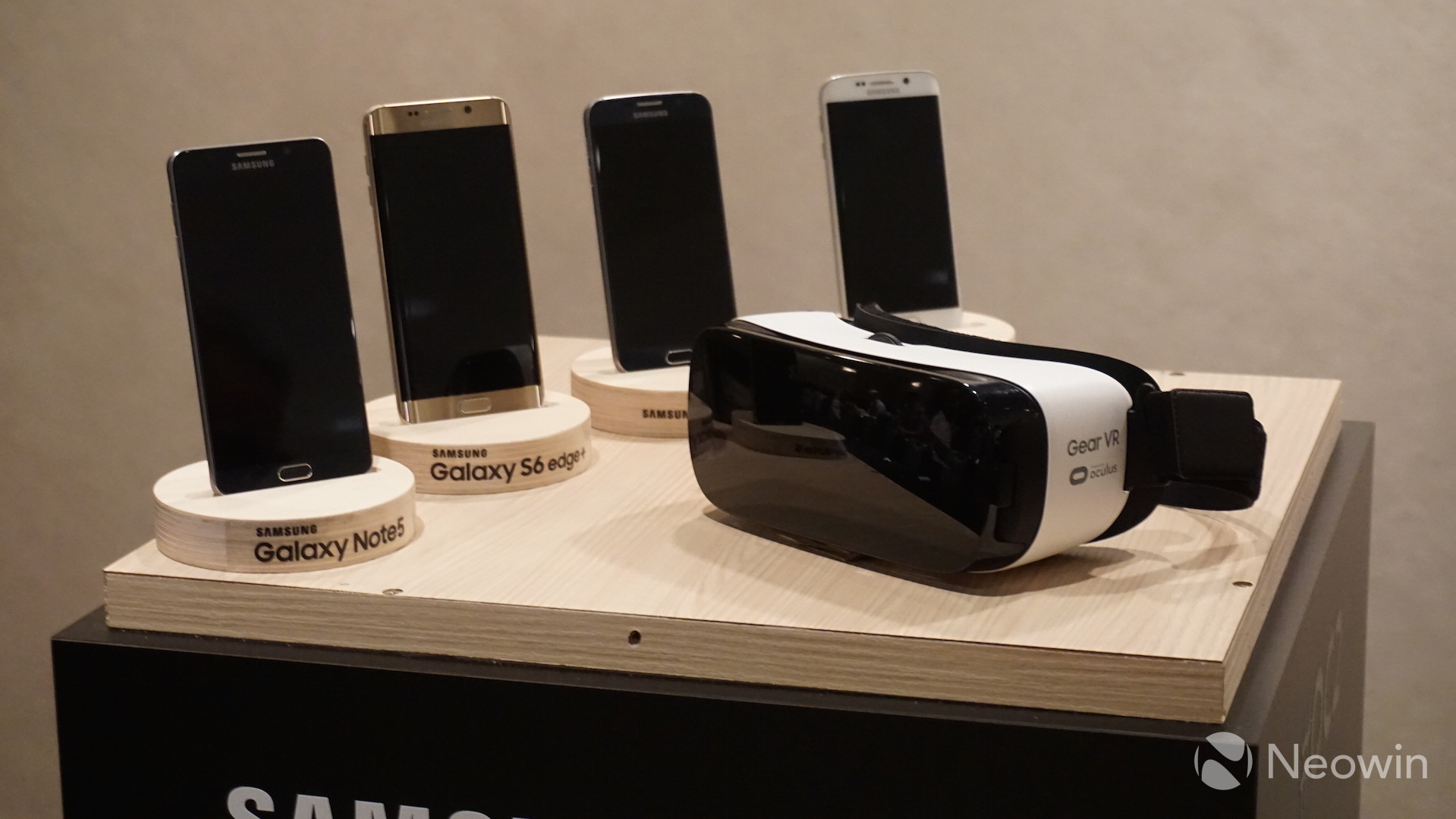 It's been a good week for virtual reality fans, as Samsung announced its new Gear VR headset, developed in partnership with Oculus (check out our photo gallery here). The new VR device is compatible with all of Samsung's latest high-end handsets, and it's half the price of its predecessor.
And in yet more good news for VR fans, Microsoft is bringing Minecraft: Windows 10 Edition to the new Oculus Rift headset, which will go on sale early next year.
They say imitation is the sincerest form of flattery – but Microsoft is more likely to be amused than flattered by China's somewhat pale imitation of its ancient Windows XP operating system. China signalled its intentions to build a home-grown OS a year ago, to reduce its reliance on international software – but the 'NeoKylin' (no relation) OS is hardly the most original creation, and the 'NeoShine' productivity suite is an equally blatant rip-off of Microsoft's Office.
Chinese President Xi Jinping visited the United States this week, and was welcomed to Microsoft's Redmond headquarters by Bill Gates and the company's CEO, Satya Nadella. The President and his wife got to check out some of Microsoft's new products during their visit, including HoloLens.
Coinciding with President Xi's visit, Microsoft announced a new partnership with Chinese web giant Baidu, which will now be the default homepage and search engine for Microsoft's Edge browser in China, and will also host downloads of Windows 10 for Chinese users. Microsoft has been developing partnerships with other Chinese firms too, including UniGroup and Xiaomi.
Xiaomi has already rolled out any number of well-equipped handsets at rock-bottom prices, and its latest offering was unveiled this week. The Mi 4c has a hexa-core Snapdragon 808 processor, 13MP camera, 4G LTE and 5-inch Full HD display, but is priced from only $200.
After a recent outbreak of malware on its App Store in China, Apple said this week that it will make some improvements for developers there. Some had complained that the company wasn't doing enough to support software creators in China and that this contributed to the use of malware-tainted Xcode developer tools downloaded from unofficial sources.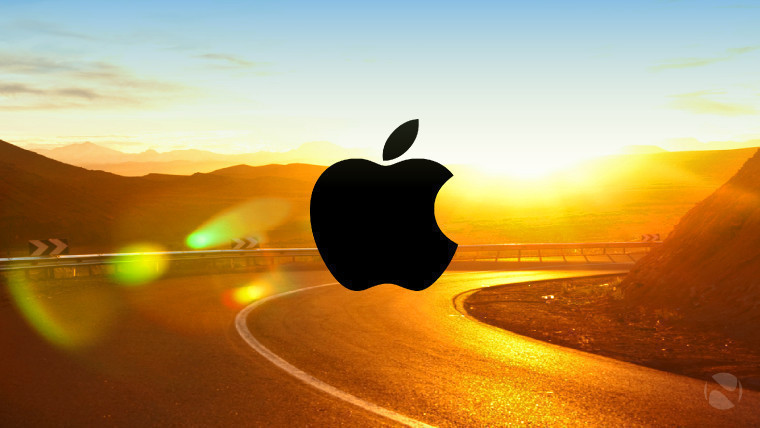 It's been rumored for some time that Apple is developing a car – and a growing body of evidence has emerged in recent weeks that appears to corroborate the hearsay. Of course, Apple has made no comment on the matter, but it seems the company is developing an electric car under the codename 'Project Titan', with a planned "ship date" of 2019.
Building a car is a massive undertaking, but in the meantime, Apple faces the continued challenge of shipping its software bug-free and on time – a challenge that it seems to be struggling to meet lately. To its credit, Apple found a significant bug in its watchOS 2 update just before it was scheduled to rolled out – but that inevitably delayed its release until earlier this week.
It was the other way around with iOS 9, which rolled out on September 16 – on time, but not bug-free. A flaw was discovered in iOS 9 which would allow someone to gain access to a device's contacts and photos without entering a PIN.
The iOS 9 rollout has been the fastest of any iOS version – according to Apple, over 50% of eligible devices had installed it after just three days. The company also released iOS 9.0.1 this week, along with iOS 9.1 beta 2.
Of course, for Apple fans, the biggest news of the week was Friday's retail launch of the new iPhone 6s and 6s Plus. As with many of the company's launches, the most devoted Apple-lovers began to queue outside its retail stores before the devices had even been announced – but why queue for an iPhone when you can just send an iPad on a stick to do it for you?
Never one to miss an opportunity to get in on Apple's action, Samsung used the iPhone launch to try to win the love of those queuing outside Apple Stores by giving them free blankets, pillows and bottles of water.
*sigh*
With iOS 9 now in millions of hands around the world, Microsoft released another app for iPhones this week, although Windows Phone and Android versions are on the way too. The company describes its latest app, 'Invite', as "the easiest way to organize meetings on the go".
On Thursday, BlackBerry published its latest quarterly financial report, booking a slightly larger loss than expected, on sales of just 800,000 smartphones – by contrast, Microsoft sold more than ten times more Lumia handsets during its last reported quarter. BlackBerry also confirmed the rumors that it's working on a new Android flagship, along with its name: the rather awkward-sounding 'BlackBerry Priv'.
Meanwhile, it seems Google is in hot water in the United States, as the FTC has reportedly opened an antitrust investigation related to concerns that the company has given excessive prominence to its own apps and services on Android, which – it's alleged – has limited competition on the platform.
Google will formally announce its next major update for Android, version 6.0 Marshmallow, at a launch event next week, where it will also unveil two new Nexus handsets to showcase the OS. A major mobile carrier apparently revealed the rollout date for Android 6.0 this week, before quickly and quietly deleting it.
Google will announce the new Nexus phones on September 29, but a regular flow of recent leaks has already told us plenty about them. This week, the packaging of both devices was revealed – confirming that they'll be called the Nexus 5X and Nexus 6P – while a semi-official spec sheet showed that the 5.2-inch LG-made device won't be quite as high-end as some expected. The 5X will also be offered with an unusual 'mint' color option, and a 128GB variant is expected for the 6P.
One week later, on October 6, Microsoft will host a major event of its own in New York City. As with Google, much about Microsoft's new product announcements has already been revealed – and a lot of it was confirmed this week in yet another leak.
Numerous slides photographed at a recent internal Microsoft Mexico event confirmed many key specs of the Lumia 950 and 950 XL flagships, and also showed off the new 'Microsoft Display Dock', allowing users to connect a mouse and keyboard to the phone, and hook it all up to a monitor, turning the device into a mini-PC.
The leak also confirmed the existence of another rumored handset, the entry-level Lumia 550, which is coming "very soon". Notably, the design and specs of the device shown in the recent leak differ in several ways from earlier rumors.
Another device expected at the October 6 event is the Band 2. The first renders of the new-generation wearable device leaked earlier this week, revealing an evolution of the existing design, featuring a curved display. With the new model due to be unveiled soon, expect discounts on the first-gen Microsoft Band. Best Buy was offering it for just $100 a few days ago (now expired), but we're likely to see more deals like this in the coming weeks.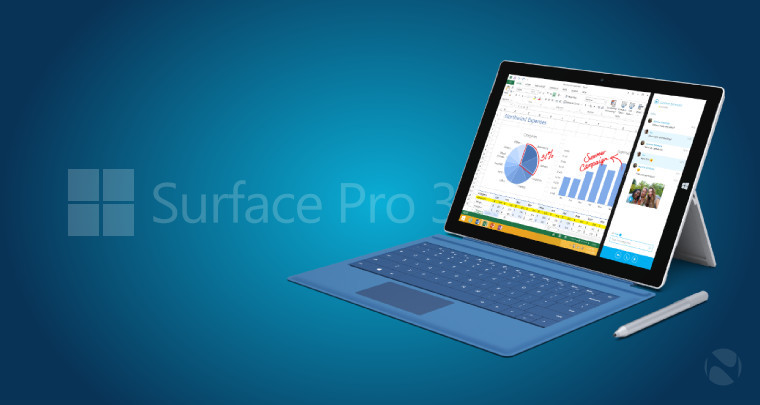 Microsoft is also expected to unveil the Surface Pro 4 at the same event – which, of course, means that the Surface Pro 3 has been getting some big discounts lately, including up to $150 off in recent days. But if you're willing to buy a refurbished model from Microsoft, you could save a good deal more.
The latest Windows 10 Insider Preview rolled out to the Fast ring last week, bringing a few new features, along with various bug fixes and improvements. Having had the opportunity to put it through its paces for a few days, we asked our readers for their impressions of build 10547 – check out what they think of it so far, and join in the discussion!
Our friend and former colleague, Brad Sams, noted this week that Microsoft missed its own end-of-summer deadline to deliver the new Skype Universal experience that it promised for Windows 10 and Windows 10 Mobile. The company responded by saying that it's "taking some more time to make sure it's ready for users."
The latest data from AdDuplex, breaking down stats across the Windows Phone ecosystem, show that 4.7% of Windows handsets are already running Windows 10 Mobile, despite the OS still only being available as a preview. The new data also reveal various other insights into Windows Phone's sales and the devices in use on the platform.
Updated platform specifications for Windows 10 Mobile were spotted on Microsoft's site this week, showing that small (under 8-inch) tablets are envisioned by the company as low-cost, low-end devices. Similar platform specs and guidelines show that on the smartphone side of things, Microsoft is categorizing Windows 10 Mobile handsets into three classes of device: Value Phone, Premium Phone and Value Phablet.
After promising last week that it would upgrade all of its devices to Windows 10 Mobile, Yezz changed its tune this week, revealing that its entry-level Billy 4 won't be upgraded after all. The company said that devices require 8GB of onboard storage to install the OS - unlike the 4GB on the Billy 4 - which appears to conflict with Microsoft's platform guidelines.
But as many have pointed out, it's likely that while 4GB will be the minimum required storage for new handsets running Windows 10 Mobile, at least 8GB will be needed to be able to upgrade the OS from Windows Phone 8.1, while preserving the user's data.
Remember the Cortana Button? The Bluetooth device was first announced in July, promising remote activation of Microsoft's digital assistant on Windows 10 PCs and phones… at the push of a button. Some wondered if it was a real product, but this week, it went on sale, priced at $22.99.
Microsoft's partners have continued to show off their new Windows 10 devices this week – among them ASUS, with its latest affordable Transformer devices, featuring some pretty decent specs including some of Intel's newest processors.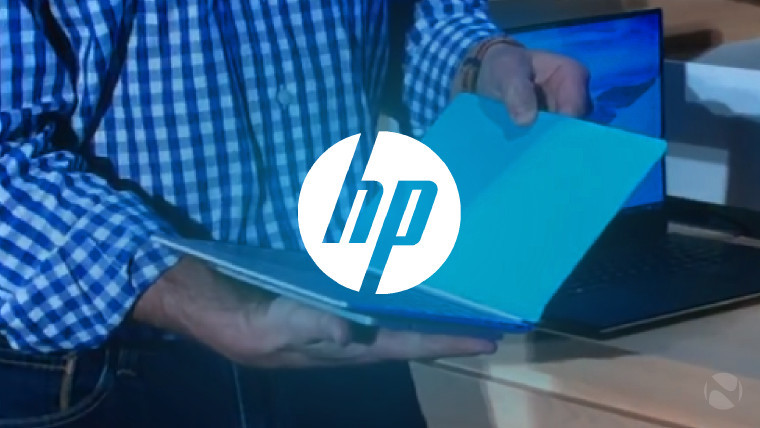 A slight slip-up from HP Switzerland prematurely revealed information about the Envy 8 Note, a note-taking Windows 10 tablet that it describes as "a game-changer". Intriguingly, this device appears to be the same one that Microsoft first showed off in June, which it referred to as "revolutionary".
It seems Dell may be preparing to launch a new 15-inch version of its stunning XPS 13, which features an ultra-thin bezel that brings the display much closer to the edge of the device than on most notebooks. The XPS 15 looks set to arrive in October with some powerhouse specs, including 4K resolution and NVIDIA GTX 960M graphics.
Dell also launched updated versions of its Venue 8 Pro and Venue 10 Pro Windows tablets this week, with features that the company hopes will appeal to business and enterprise buyers.
Meanwhile, Microsoft has apparently been looking at ways to reach out directly to senior IT professionals in businesses – the people who ultimately have control over where their company's technology budget is spent. Details emerged this week of high-quality – almost luxurious – Microsoft trial packs containing Lumia handsets and Surface tablets, which may be sent to corporate decision-makers to show them what Microsoft has to offer with its mobile devices.
On Tuesday, Microsoft released one of its most important new products, both for businesses and consumers. Office 2016 is now available on Windows for Office 365 subscribers – but if you upgrade to Windows 10, and you currently own Office 2010 or earlier, Microsoft will let you buy Office 365 at half-price, giving you the latest version of its productivity suite for one year for just $35.
Unsurprisingly, it didn't take long for pirated copies of Office 2016 to begin doing the rounds across the web.
After stripping out support for games protected by SafeDisc and SecuROM DRM in Windows 10, Microsoft has since disabled it in Windows Vista, 7 and 8 via a recent update. However, the company also published a workaround for gamers – albeit with a word of warning.
There's only one month to go until Halo 5: Guardians is available, and this week, Microsoft released a new trailer for the game, following the Blue Team on an important mission. The company also showed a closer look at the special retail editions of the new game, including the $249.99 Limited Collector's Edition.
Sony unveiled a new $450 limited edition version of its 1TB PlayStation 4, featuring a striking black and orange design inspired by Call of Duty: Black Ops III.
And elsewhere in the gaming world, Rovio released the first teaser trailer for The Angry Birds Movie, which is rumored to have cost around $160 million.
Go on, watch the trailer. We dare you.
But our journey ends this week with the kind of news that might well leave you concerned for the future of humanity. I have to give credit to my colleague, Justin Luna, for the headline "'Selfie Spoon' lets you have your cake and shoot it too" – but his delightful wordplay can't mask the horror of the spoon-with-built-in-selfie-stick.
I mean, really – what next? An Android microwave oven?
---
Giveaway!
We're running a great giveaway this week, available to all of our readers around the world, offering them the chance to win a Microsoft Lumia 640 XL – the supersized 5.7-inch 4G Windows Phone – along with a 64GB SanDisk Ultra Class 10 microSDXC card! At time of publishing, there's only a day left before the contest closes, so enter now – and good luck!
And stick around – we've got more exciting giveaways lined up for you on Neowin over the next few weeks…!
---
The week ahead
Google will be holding its Android 6.0 launch event on Tuesday, unveiling the Nexus 5X and Nexus 6P handsets, and possibly a new version of its Chromecast dongle. Apple will release OS X El Capitan on Wednesday, and with Microsoft's October 6 event drawing closer, there's a good chance that we'll see a few more leaks about its new devices in the days ahead.
Along with the usual mix of official news, spicy rumors, and eyebrow-raising moments, it should be another good week!
---
As ever, there's plenty more to read across the site – including loads of interesting discussions over on our forums. From all of us on the Neowin team, have a great weekend!