7 Days is a weekly round-up of the Editors' picks of what's been happening in the world of technology - written with a dash of humor, a hint of exasperation, and an endless supply of (Irish) coffee.
It's been another action-packed week across the tech world – and as if the usual mix of announcements, insights and rumors wasn't enough, our tireless reporters also put together some great first-hand coverage from some rather interesting events in recent days. But if you've been struggling to keep up with all that's been happening lately, then sit back, relax, and let 7 Days guide you through the week's top tech news…
We begin this week in the UK, where TalkTalk – one of the country's largest providers of broadband, landline and pay-TV services – revealed last week that its website had been targeted by a "significant and sustained cyberattack", including the theft of some customer data.
On Monday, police arrested a 15-year-old boy in Northern Ireland, followed by a second arrest of a 16-year-old in London on Thursday, but the investigation is ongoing. However, while the extent of the data breach is apparently smaller than first thought, the company has admitted that it stored the banking details of thousands of customers without encryption, and that some of this data was stolen.
Over in the US, Facebook is launching an internal program for its employees known as '2G Tuesdays'. Once a week, staff at the social media giant will get the opportunity to experience internet connections at their slowest. It's hoped that this will help staff to create better app experiences for users in parts of the world where slow data speeds are the only available option.
After showing off the 'Grip' in March, and announcing plans to launch it in spring 2015, HTC then pushed back its wearable device plans to "later this year". But, the company has since announced another delay, and now says its first fitness-focused wearables won't launch until "early next year".
Apple reported its latest quarterly financial results this week, booking higher profits than expected. But while it sold fewer iPhones and iPads worldwide than analysts had predicted, the real success story was in China, where its sales rose by a staggering 99% year-on-year.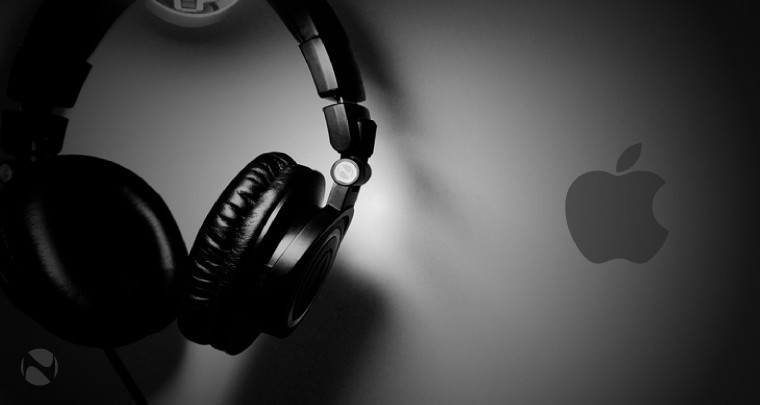 Apple Music is off to a decent start with 6.5 million paying subscribers so far – but the company will be hoping to grow that number considerably when it launches on Android. Screenshots of the new Apple Music app for Android leaked this week, ahead of its expected launch this year.
A report this week claimed that Google is planning to 'fold' Chrome OS into Android by 2017 – but according to Business Insider, citing an anonymous source, both Chrome OS and Android will live on, and be joined by "a third project that combines the best of both".
Meanwhile, the launch of Google's new flagship Android phones hasn't exactly been a roaring success so far. Some buyers of the smaller of the two handsets – the LG-made Nexus 5X – have reported that the screen is plagued by a yellow tint…
…but many others who have been looking forward to taking delivery of the range-topping Nexus 6P, built by Huawei, will have to keep on waiting. Google has emailed some customers who pre-ordered the device, informing them that shipments have been delayed by up to two weeks, and offering them a $25 refund.
LG is hoping to entice customers to buy its oddball new V10 flagship phone with a bundle of freebies worth up to $300, including a charging cradle, an extra 3000mAh battery, and a microSD card with a whopping 200GB of storage. The V10 has a conventional 5.5-inch Quad HD display, but also features a tiny secondary display immediately above it.
OnePlus unveiled its third handset, the 'X', on Thursday, calling it "a work of art". The company has made no secret of the fact that this is a device "for those who appreciate design over specs", but its spec sheet is still pretty decent. Prices start at $249 USD – but thankfully, it seems buyers will only have to deal with the company's dreadful 'invite system' during the phone's first few weeks of availability.
Now, let's see if OnePlus manages to completely mess up this handset's launch like it did with its last two.
*makes popcorn and awaits disaster*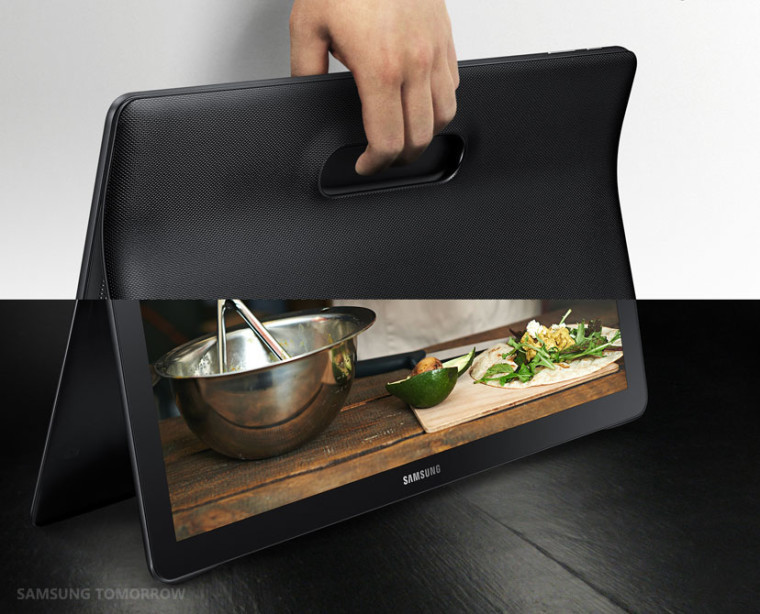 Samsung also launched its latest Android device this week – and it's a big one. The Galaxy View is an 18.4-inch entertainment-focused tablet which has its own kickstand and carry-handle.
But while some people have mindlessly mocked Samsung for supposedly expecting people to carry the device to work or to the local café, bear in mind that it's actually intended to be used primarily around the home, rather than on the move. After all, not everyone can afford a computing device or TV in every room of their home.
Microsoft's cross-platform software strategy is now well-established, and the company continues to roll out new offerings on its rivals' operating systems. One of the latest examples is its new Arrow Launcher for Android, which is available now from the Google Play store.
Microsoft also brought its digital assistant Cortana to Android as a beta in August, and it was updated this week to add support for the 'Hey Cortana' voice activation feature, similar to the 'OK Google' function built into Android.
The company also released overhauled Outlook apps for Android and iOS this week, which combine the best of the Acompli mail app and Sunrise calendar app that it acquired in recent months.
Microsoft updated Skype on Android and iOS too with some fun new filters for video chats. It also added 'Peek and Pop' support for the 3D Touch function on Apple's newest iPhones.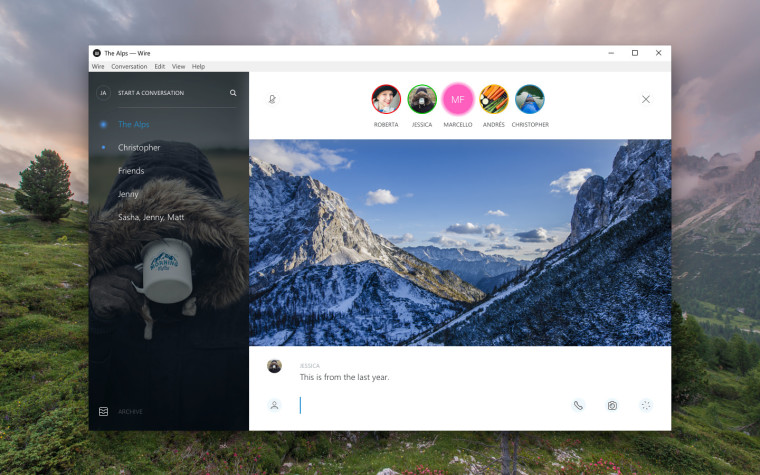 Messaging service Wire, which was founded by a team of people who previously worked on Skype, made its way to Windows this week – but instead of releasing a new Universal app designed for Windows 10, it's been made available as a more 'old-school' application that also supports Windows 7 and 8.1.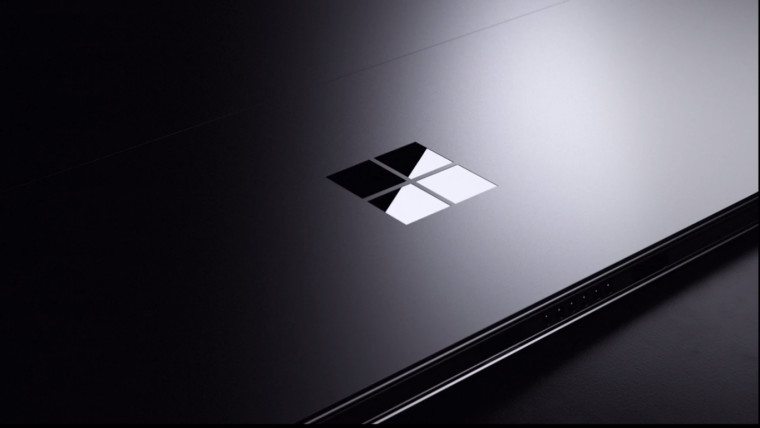 It's been a pretty big week for Microsoft on the hardware front, after it unveiled a range of devices a few weeks ago in New York City. With so many new devices set to go on sale, the company has been working hard to get the word out to consumers – but it also has to win over the hearts and minds of those responsible for selling the devices in the first place.
Microsoft invited us to join them for one of their internal 'Device Nights' – a series of events for the company's retail partners to get their first up-close introduction to its new Band, Surface and Lumia hardware. News reporter Camden Krupala joined in the action in Philadelphia:
Microsoft also opened its new Flagship Store on New York City's Fifth Avenue on Monday. Neowin's Christopher Dupres got a sneak peek at the new store before its doors opened to the public:
Coinciding with the opening of its Flagship Store, Microsoft's new Surface Pro 4 tablet, and the all-new Surface Book, went on sale on Monday. The company also released a firmware update for the two devices, adding support for 'Windows Hello' password-free biometric authentication.
However, the Surface Book has apparently been in very high demand, and even on launch day, there were only limited stocks available in stores. But Microsoft says that it will "deliver new units nearly daily to stores", in an effort to improve availability.
Microsoft is evidently keen to tempt Apple fans with its hugely powerful new Surface Book. The company is running a 'Mac to Surface Book' campaign to make it easy to switch from an OS X device to its new flagship Windows 10 PC.
Neowin's Timi Cantisano decided to cast his MacBook Air aside this week, not for a Surface Book, but for the Surface Pro 4 instead. Check out his first impressions of Microsoft's new tablet, after six years as a Mac user.
While the new Surface devices got plenty of media attention this week, Microsoft also released the Band 2 on Friday. Its second-gen health- and fitness-focused wearable is now available to buy in the US, but at $249.99, it's priced $50 higher than its predecessor.
The launch of Windows 10 has so far seen the OS make its way to an incredible variety of devices and form factors. On Wednesday, Videocon and Microsoft jointly announced the "world's first Windows 10 TV" in India, which will be available in 32- and 40-inch variants, and both larger and smaller models are also being considered.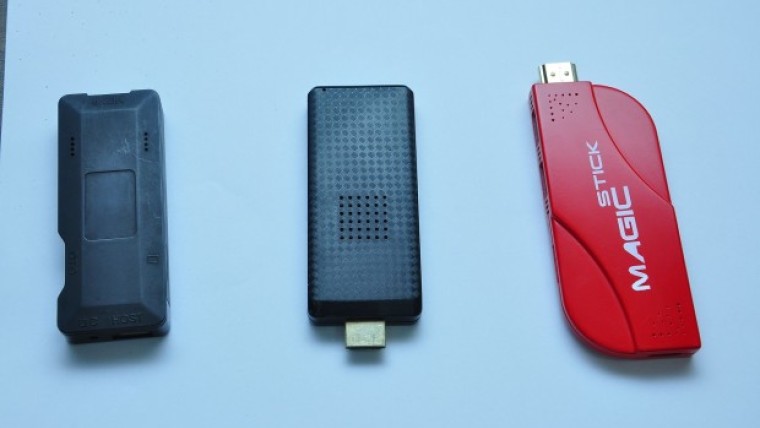 There's been no shortage of dongle-style Windows mini-PCs launching over the last 18 months or so, although many of these have offered only the most basic specs. But one company has launched a crowdfunding campaign to help it build a similar type of device featuring some slightly beefier specs.
InFocus - which has previously launched some gigantic touchscreen Windows PCs - launched a portable Windows 10 mini-PC called the Kangaroo this week, which also features its own built-in battery. The device comes with an Intel Atom x5 processor, 2GB RAM, 32GB storage, 802.11ac Wi-Fi and more, and is available to buy now for just $99.
And if you're looking for an affordable Windows phone in the US, you might just want to visit the Microsoft Store, which is currently selling the Lumia 640 for just $59.99 off-contract. Microsoft has confirmed that the Lumia 640 will be among the first handsets to be upgraded to Windows 10 Mobile.
Windows 10 Mobile continues to grow in popularity, despite not having actually launched yet. The new OS is still only available as a preview, but it's already on 5.7% of all Windows handsets.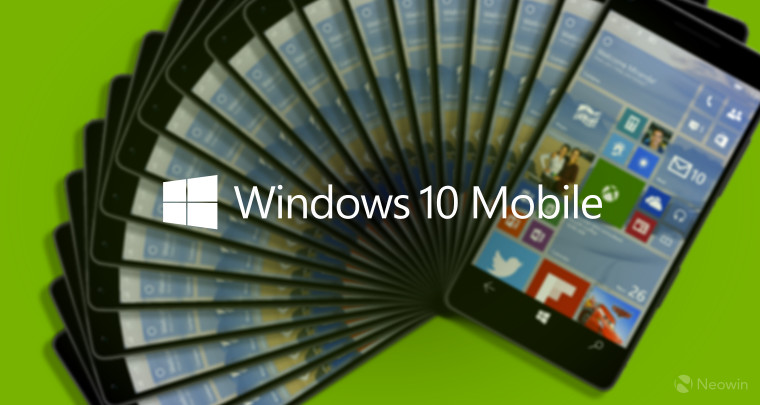 Just nine days after its last Windows 10 Mobile preview became available, Microsoft released a new build on Thursday: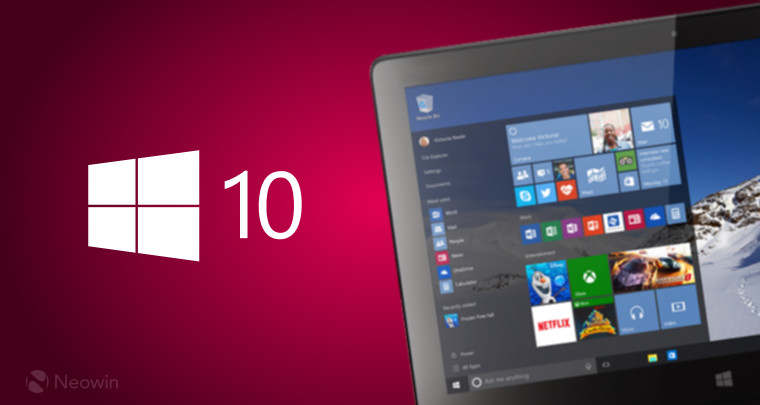 And on the same day, the company also released its latest Windows 10 Insider Preview for PCs, build 10576, including some new features. As ever, the new build brings fixes for some problems, but inevitably, some issues remain.
Microsoft also revealed plans to make it 'easier' to upgrade to Windows 10, including efforts to encourage those running pirated copies of Windows to get a genuine licence. However, some concerns have been raised over its plans to promote the new OS as a 'Recommended Update' from next year, which will trigger automatic installation on some PCs, depending on their settings.
Three months on from Windows 10's launch, we asked our readers this week if they've upgraded to the new OS yet, or if they're still sitting it out and sticking with older Windows versions. Cast your vote in the poll, and be sure to share your thoughts too!
Microsoft announced this week that its 'New Xbox One Experience' – the upcoming Windows 10-based overhaul for the console – will roll out on November 12, bringing a wide range of improvements and new features, including the long-awaited backward compatibility for Xbox 360 games.
The company is hoping to stimulate sales of its Kinect sensor for the Xbox One, slashing its price by a third in a limited-time promotion. The standalone sensor is now available for just $99, while the new Xbox One with Kinect Bundle – which was announced just a few weeks ago, priced at $499 – is currently on sale for only $399.
Halo 5: Guardians went on sale this week, with launch parties around the world to celebrate its release. Neowin's Matt Brown joined in the action at Microsoft's launch event in London – be sure to check out the gallery from that event!
But we end this week with a chill running down our spines, for of course, Hallowe'en is once again upon us. And if you're eager to get into the spirit (so to speak) of the occasion, we think you'll be in for a treat with these five rather spooky games…!
---
The week ahead
We'll be taking a closer look at the Surface Pro 4 and Surface Book next week, as well as Microsoft's new Band 2 wearable device.
Following the launch of Wire on Windows, we'll be having a chat with the company's CEO, so be on the lookout for that too!
And following the release of Android 6.0 Marshmallow a few weeks ago, Google should be publishing its latest Android platform figures in the coming days, revealing the proportion of active devices currently running each version of its OS.
Along with the usual mix of official news, juicy rumors, and intriguing insights, it should be another exciting week!
---
...and as ever, there's plenty more to read across the site – including loads of interesting discussions over on our forums. From all of us on the Neowin team, have a great weekend!