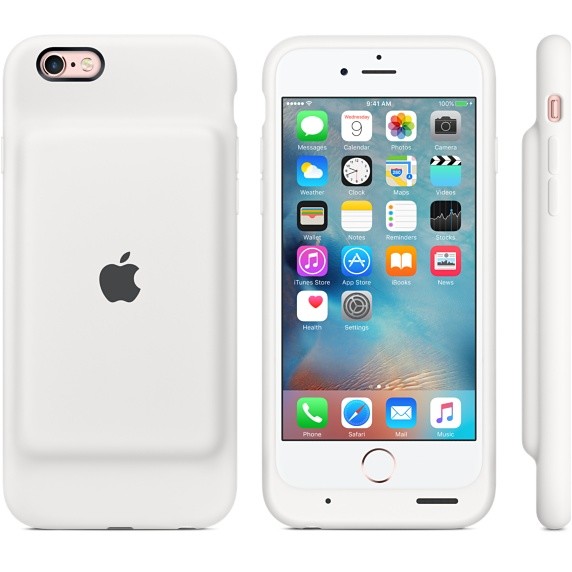 After making one of the thinnest phones on the market, for no good reason, Apple is now looking to bulk up your iPhone 6 or 6s with the new Smart Battery case.
The Smart Battery case is a brand new product from Apple, designed specifically for the latest versions of the iPhone. It allows users to extend their battery life significantly: up to 25 extra hours of talk time, up to 18 hours of internet use over LTE or up to 20 hours of video playback.
Apple traditionally had excellent batteries inside of its devices, but the company's obsession with making its phones thinner and thinner has meant that recent iPhone models haven't had the battery life that some users were hoping for.
The Smart Cover is Apple's attempt to fix this, and make a bunch of money in the process, with the new case coming in at $99 a pop. Unfortunately the Smart Cover pretty much destroys the iPhone's sleek and polished look, by giving it a very noticeable hump on its back.
That being said, this will likely sell in significant numbers as lots of professional users will likely give up style over substantially increased battery life.
As mentioned, the Smart Battery Case comes in at $99, and is available in charcoal gray and white versions, and you can order one now, with delivery expected later this week in the US.