Blizzard Entertainment's incursion into the MOBA space may not be doing so well, as the company announced today that it's relocating members of the Heroes of the Storm development team to other projects:
We've made the difficult decision to shift some developers from Heroes of the Storm to other teams, and we're excited to see the passion, knowledge, and experience that they'll bring to those projects.
The free-to-play game officially opened its doors in 2015, offering an arena where players can choose iconic characters from other popular Blizzard games to fight as. A full revamp to the title even arrived last year, aimed at giving players an easier time unlocking heroes and items.
It's unclear how much of a resource reduction this is, but it isn't a flat-out cancelation, at least for now. According to the company, the remaining team will continue supporting the game with new heroes from its various IPs, themes, and such, albeit at a slower pace than before.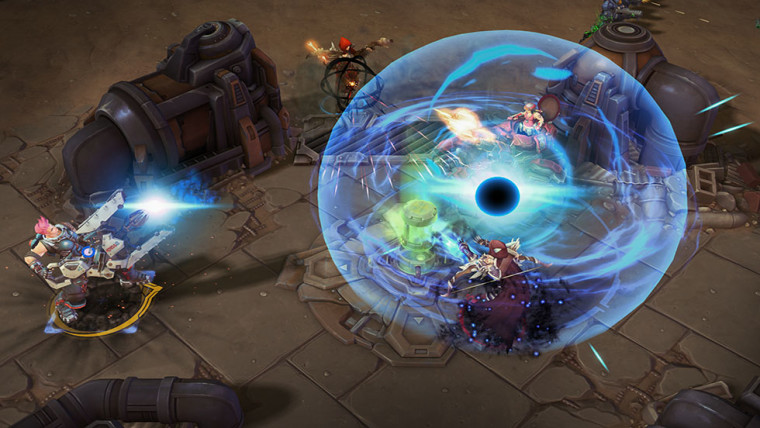 What is being canceled, however, are the game's esports plans. Both the Heroes Global Championship and Heroes of the Dorm are not expected to make a comeback in 2019. Blizzard said the cancellation was another difficult decision, adding:
The love that the community has for these programs is deeply felt by everyone who works on them, but we ultimately feel this is the right decision versus moving forward in a way that would not meet the standards that players and fans have come to expect.
It seems Heroes of the Storm's fight against the two behemoths in the MOBA space, DOTA 2 and League of Legends, wasn't as successful as Blizzard wanted it to be. While the company didn't reveal which projects would the affected developers be moving to, the company's upcoming announced projects include the Warcraft III remake Reforged and the Diablo mobile venture Immortal.