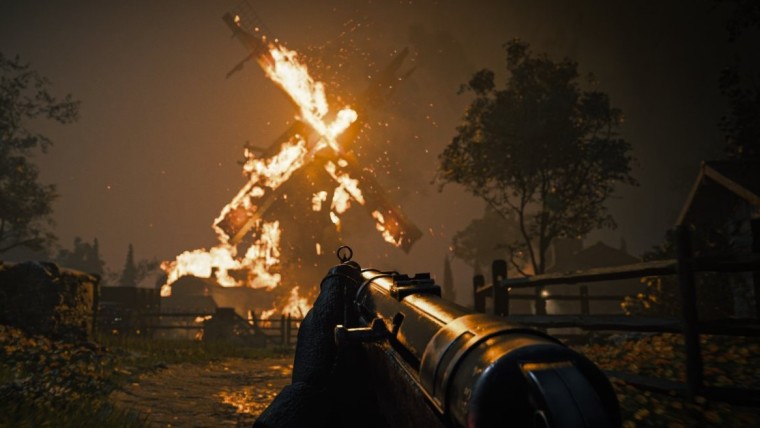 Call of Duty: Vanguard is an upcoming first-person shooter from Sledgehammer Games, one of Activision's internal studios. The game launches on November 5, 2021 for PC, PlayStation 4, PlayStation 5 (PS5), Xbox One, and Xbox Series X|S. Over the years, the size of Call of Duty titles has become quite significant, and on last-generation consoles like the PlayStation 4 Pro and Xbox One X, downloads were frequently over 100 GB.
Last-generation consoles used traditional hard drives, so external storage options were readily available and affordable. The PS5 and Xbox Series X|S require current-generation games to be installed on their internal solid-state drives and pricey Storage Expansion Cards, or they won't run. You have to be careful about what you install — and how big a game is — in order to make sure you have enough space for future purchases.
Good news for hard drives everywhere: #Vanguard's install size at launch will be significantly below previous #CallOfDuty releases.

New on-demand texture streaming tech expected to save up to 30%-50%+ on next-gen console and PC hard drive disk space 💥 pic.twitter.com/oYZoyIDTuO

— Call of Duty (@CallofDuty) October 26, 2021
Today, Activision released some good news for players who were possibly dreading the 100 GB download for Call of Duty: Vanguard. On PC and current-generation consoles, new on-demand texture streaming technology will reduce the storage size by up to 30 to 50%. This means that the game may just require around 50 to 70 GB on your PC, PS5, or Xbox Series X|S.
Activision hasn't revealed the final download size of Call of Duty: Vanguard, but it shouldn't be as large as the past few years. However, to take advantage of this, you'll need to be on PC, PS5, or Xbox Series X|S.
The current-generation version of Call of Duty: Vanguard is available to pre-order for $69.99. You can purchase the game through the Microsoft Store or the platform of your choice. When pre-ordering, there are a number of editions to choose from that give you access to post-launch content and other perks.