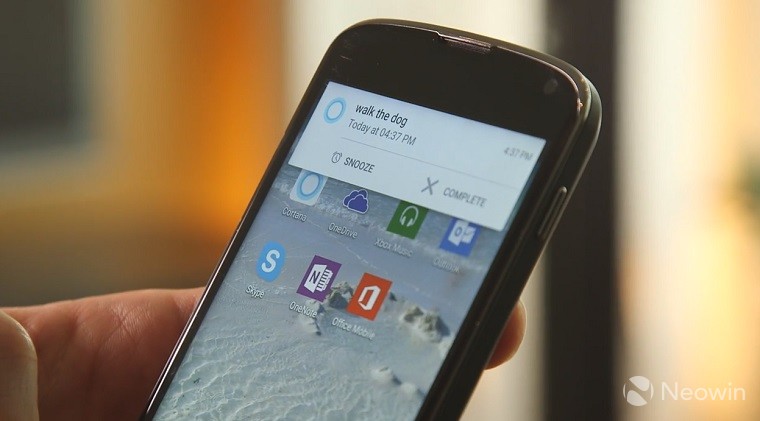 A few weeks back, Microsoft started a private beta of Cortana for Android and if you were not able to get into the program, you can now download the app to try out. The company has announced that Cortana for Android has entered a public beta and can be downloaded from the link below. However, availability is limited exclusively to the United States for now, but Microsoft says it is "planning to roll it out to other markets."
Cortana is Microsoft's version of Siri and Google Now, and seeing that the digital assistant is shipping with Windows 10, the company is hoping that consumers warm up to the feature and then want to use it on other platforms like Android. The company has also previously announced that Cortana will be coming to iOS as well.
We will be curious to see how the iOS app compares to that of the Android version. By its very nature, Android is much more open and allows developers to dive deeper into the OS whereas iOS is limited in this regard.
Cortana on Android is a big step for the feature as it represents the first time it is accessible on a platform other than Windows. Cortana started its life on Windows Phone and moved to the desktop and now to Android.
Download: Cortana for Android