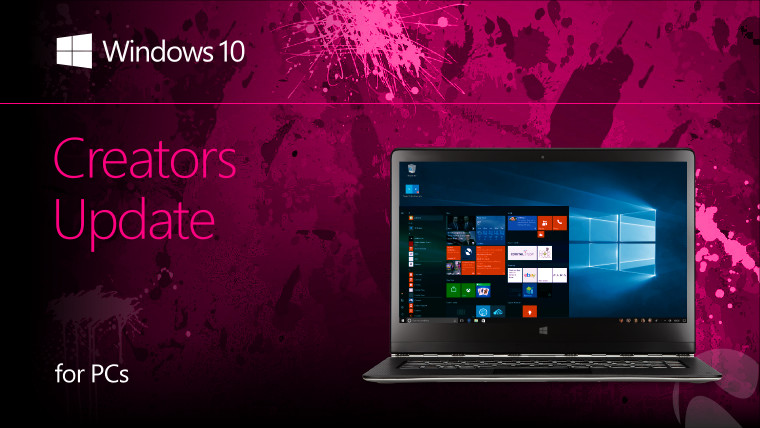 Advertising firm AdDuplex has released its monthly statistical report depicting the state of Windows 10 hardware and software worldwide. The company's figures are based on data collected from over 5,000 Windows Store apps utilizing the AdDuplex SDK across a 24-hour period, beginning on September 20, 2017.
As can be seen from the pictorial representation above, the Creators Update is now on 72.5% of the surveyed Windows 10 PCs, which is a substantial increase from the 65.6% reported last month. Although this rise may seem impressive, AdDuplex notes that it is still quite slow compared to the Anniversary Update, which was at 91.2%, one month prior to the release of the Creators Update. Now, with the Fall Creators Update just around the corner, 72.5% seems quite low, indicating that the usage share will continue to fragment even further when the feature update rolls out.
In this month's report, AdDuplex has also mapped the distribution of the Creators Update by region. As can be seen in the map above, most western and some African countries are above the worldwide average, while it appears that the Creators Update is still finding it difficult to penetrate Asia.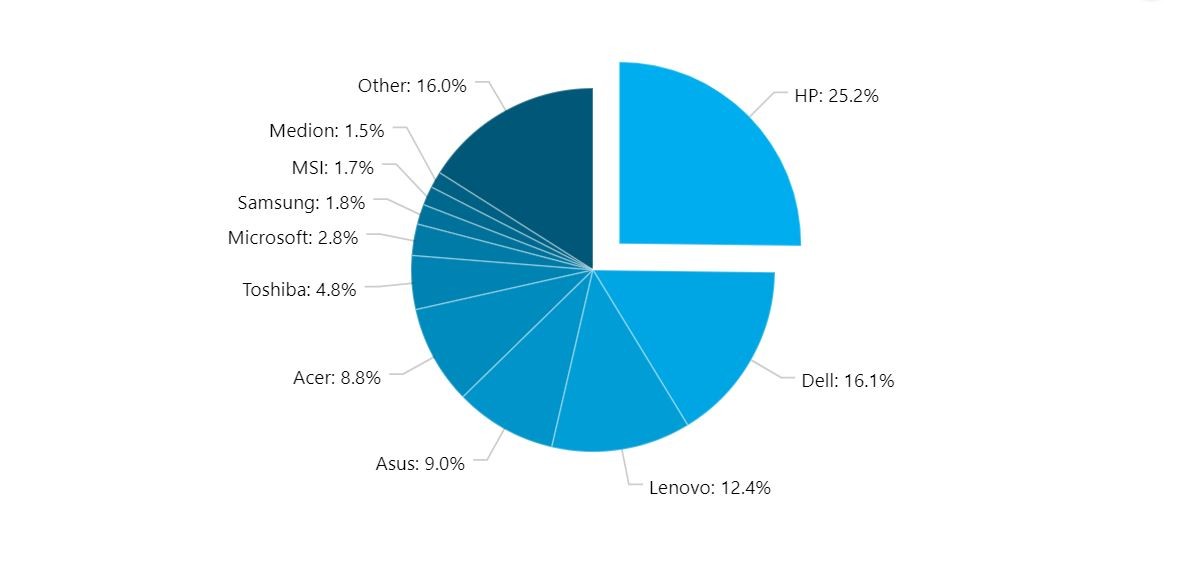 The top 10 PC manufacturers remained the same as the previous report with HP leading the pack at 25.2%, followed closely by Dell (16.1%) and Lenovo (12.4%). Only Lenovo and Acer were below the global average in terms of the worldwide penetration of the Creators Update.
Although the Surface Pro 4 decreased in worldwide market share, it still accounts for 41.2% of Surface devices. This figure is even lower in the US at 35.1%. However, Microsoft will be pleased to know that its Surface Pro (2017) has grown to 5.8% worldwide, compared to the 3.7% reported last month. The company's other new device, the Surface Laptop also grew slightly to 1.7%.
The Surface Pro 3 is still in second place overall, with the Surface 3 still in third - even after being discontinued last year.
Lastly, after falling to a statistically insignificant 0.0%, Microsoft's behemoth Surface Studio - starting at $2,999 - has risen to 0.1%.