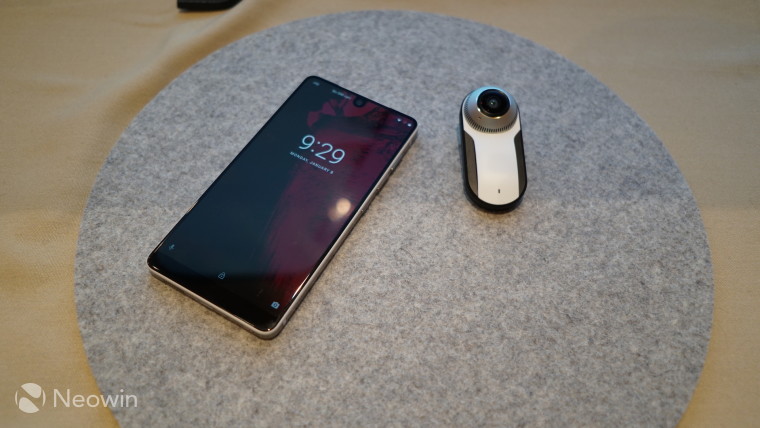 The Essential PH-1 was a beautiful phone, but was surrounded by many issues, one of those being its camera. Now, Essential's head of industrial design Linda Jiang has come out to say that the camera on its successor will be of better quality.
It is rare for a company to come out and openly admit faults, but Essential is aware of the reception its camera received on the PH-1 and Jiang had this to say about it:
"In general, one thing that we got hit hard with was the quality of our camera, and we're really looking forward to improving that with our next-gen, making sure that we're listening to our customers and their pain points." "We're going to make it better for you."
Despite the phone coming out of the gate with poor camera performance, the firm made efforts to improve the quality through the distribution of multiple software updates. Unfortunately, newcomers rarely get a second chance in the world of smartphones, and all it takes harsh reviews to really kill the buzz surrounding a new product.
Essential has yet to even hint at when the successor will arrive but the PH-1 was initially announced in May and made its retail debut in August, so if the company is going for an annual release, it could be revealed in the coming months. When it does, there could be new and interesting surfaces used for its exterior, with Jiang stating the company is looking into "coatings or textures to make the phone - and the black version in particular - less slippery and prone to fingerprints."
Source: Business Insider