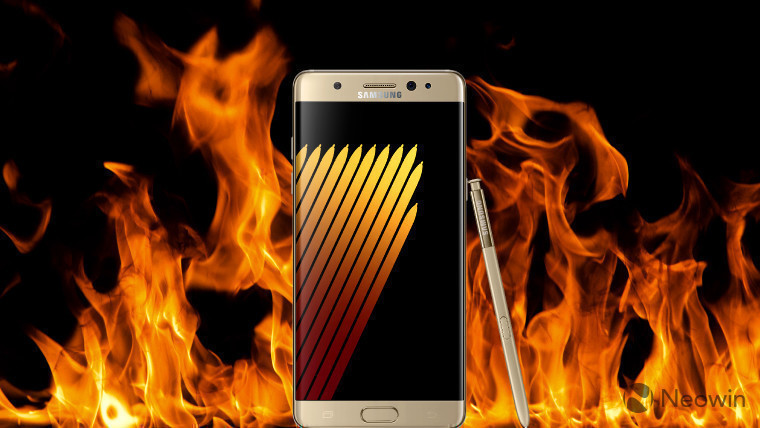 Last week, a Samsung spokesperson said that the company would resume sales of the Galaxy Note7 on September 28, starting with its home market of South Korea. Earlier this month, the company suspended sales of the device, and issued a voluntary recall, after numerous incidents in which the handsets caught fire, and some in which the batteries exploded.
This week, a report - citing internal documentation - claimed that Samsung was planning to begin selling the Galaxy Note7 again in the US on October 21. But in fact, two of America's leading carriers have already resumed sales of the device today.
Verizon's listing for the Galaxy Note7 now features a prominent statement regarding the recall:
Available now the new Galaxy Note7. The Galaxy Note7 was previously recalled on September 9th by the U.S. Consumer Product Safety Commission (CPSC) due to an issue with the device's battery. This new Galaxy Note7 has been approved by the (CPSC) for all purchases and exchanges.
However, part of that statement is factually incorrect. Samsung originally announced that it was working with the CPSC on September 9 "on a voluntary corrective action plan to expedite a US recall of the product." At the time, the CPSC urged Galaxy Note7 owners to "power them down and stop charging or using the device".
But it wasn't actually until September 15 that the CPSC announced an official recall of the Galaxy Note7 in the United States - not September 9, as Verizon claims. That's an important distinction, given that Samsung has faced criticism for failing to collaborate with the CPSC on the recall process more quickly. Samsung's own timeline of events acknowledges September 15 as the correct date in that regard.
Curiously, at time of publishing, Sprint's store listing for the Galaxy Note7 makes no mention of the recall at all, with no attempt to reassure customers that the device they're now being sold is unaffected by the issues that prompted the recall in the first place.
Samsung will begin distributing replacements today to those whose devices were affected by the battery issue in the US, with over 500,000 units having been shipped to carrier and retail stores across the country. The company announced that it will roll out a software update to the new wave of Galaxy Note7 handsets, replacing the standard battery icon with a green version to clearly indicate that those devices are from the new batch of inventory.
Samsung also said that it will push a firmware update to all Galaxy Note7 units sold before September 15, which will display a warning to users every time they switch the handset on or attempt to charge it, urging them to switch the device off and get it replaced.