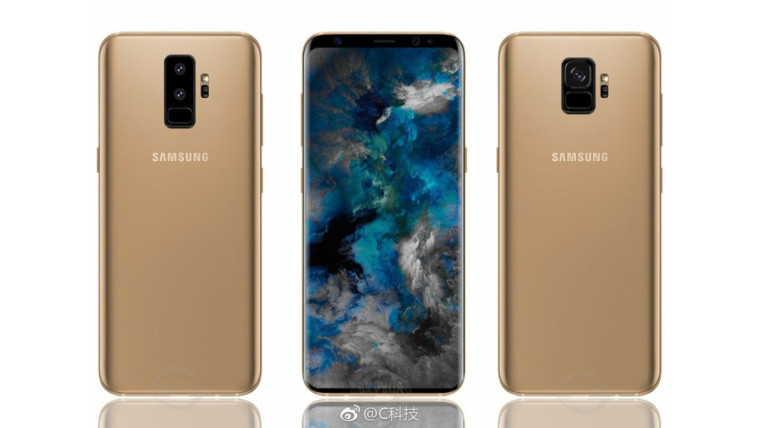 Samsung is rumored to launch the Galaxy S9 and S9+ smartphones at the upcoming Mobile World Congress 2018 in February, and a lot of information about the devices has recently started making its way online. In the latest leak, the images of the front panels of the S9 and S9+, and the rear panel of the S9 have shown up on the internet.
As we saw in the 3D render that was posted a few days ago, the Galaxy S9 and S9+ will seemingly continue to feature the design language of the S8 with minor modifications to the camera and fingerprint sensor placements. There doesn't seem to be any notch on the front or other design change that would set the device apart from its predecessor.
One of the major complaints from users regarding the Galaxy S8 and S8+ was the position of the fingerprint sensor next to the camera, which was difficult to access without smudging the camera lens. In S9 and S9+, Samsung seems to have repositioned the sensor vertically, below the camera.
The Galaxy S9 is expected to feature a 5.8-inch display while the S9+ will pack a 6.2-inch screen. Both will retain the 18.5:9 aspect ratio that was introduced with their predecessors. Apart from the design and dimensions, the internal specifications of the device are rumored to include 4GB of RAM on the S9 and 6GB of RAM on the S9+, Snapdragon 845 or Exynos 9810 processors, and support for LTE Advanced.
While Samsung hasn't sent out invites for any launch event yet, the company has launched its flagships at the Mobile World Congress in the past, which would provide enough of a precedent for it to do so again this time around.
Source: Techtastic (Dutch), Weibo via GSMArena (1), (2)