It's been a while since Garmin introduced the fēnix 5 family of GPS smartwatches, and today, the company finally introduced its sucessor, the fēnix 6 series. The new collection offers a ton of options to choose from at a wide range of price points.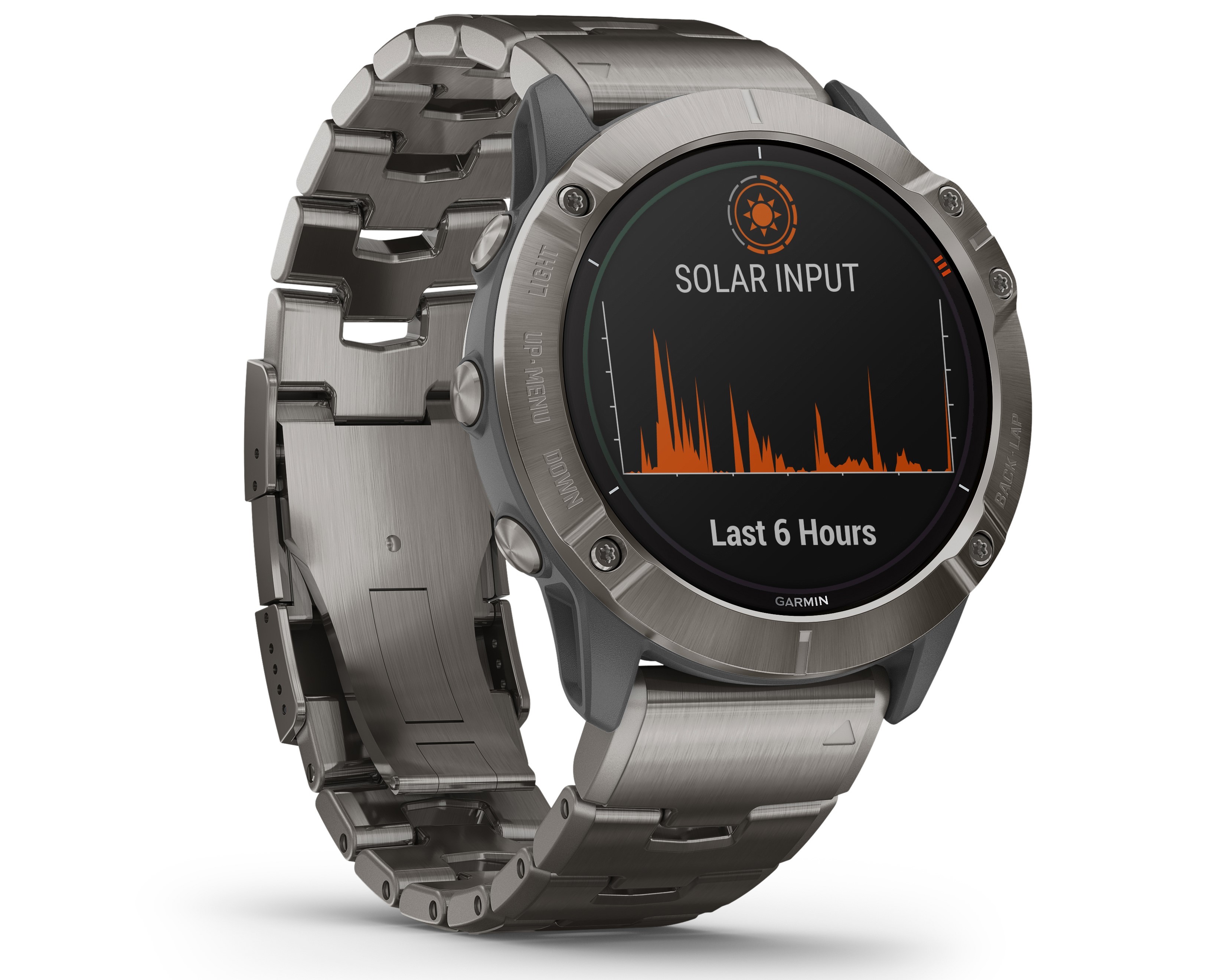 The most notable addition in the fēnix 6 family is the new 6X Solar, which uses a transparent solar charging panel, called Power Glass, to extend the battery life of the watch. It won't charge very quickly, and it's not really intended to be a viable charging method, but it does help extend the battery life of the watch. Garmin says the fēnix 6X Solar should last about 21 days on a charge, with up to three extra days being granted by the solar charging capabilities.
The fēnix 6 family has received some other improvements, including Power Manager to help the devices last longer on a charge, and PacePro, which helps runners keep track of their pacing as they go, giving them information such as their target split pace, time to next split, and more. Garmin has also increased the display size on the fēnix 6 and 6S to 1.3 inches, and on the fēnix 6X to 1.4, the largest the company has ever offered. There are also new QuickFit bands in nylon or silicone colors.
The watches also include topographic maps, ski maps for over 2,000 ski resorts worldwide, and 41,000 golf courses. They also let users store up to 2,000 songs from their preferred music streaming service, though you'll obviously need a premium subscription from said service to do that. They also support Garmin Pay, the company's own NFC payment solution.
There are some health tracking features as well, including a heart rate monitor that also works underwater, a blood oxygen saturation monitor, and Body Energy, which lets users see their own body's energy at any time, helping them schedule workouts, rest times, and sleep.
There are many variants of the Garmin fēnix 6 series, letting you choose your preferred case size, whether you want to have internal storage (32GB, for the aforementioned maps and music), and more. Prices start at $599 for the fēnix 6 and 6S without internal storage, and go up to a whopping $1,149 for the 6X Solar with a titanium casing and strap. You can customize and order your own from Garmin's website.