Google's somewhat lackluster library of games has been growing over time, and this week it's getting a few new additions. Unlike the last expansion, the titles being added this week are not free for Stadia Pro members, so you'll have to pay for them. There are three new titles this week, and two of them are available today. Those are Borderlands 3 and Dragon Ball: Xenoverse 2.
Borderlands 3 is a first-person RPG that launched on other platforms earlier this year. It's available in three different editions, and they're all discounted for a limited time on Stadia. The standard edition is available for $38.99, which is 35% off its regular price. The Deluxe edition, which includes some cosmetic items, the Toy Box Weapon Pack, and mods to boost XP gains and loot, costs $51.99, which is also 35% off. Finally, the Super Deluxe edition includes the aforementioned, plus the Season Pass, with four campaign DLC packs with new stories and missions. It costs $77.99, which is 22% off the regular price.
Dragon Ball Xenoverse 2 is a bit of an older title, released in 2016, where you play as a Time Patroller to protect events in Dragon Ball history from being altered. The game is available for $49.99.
Tomorrow, users can also buy Ghost Recon: Breakpoint. It's a cooperative tactical game that hasn't been all that well-received, but Ubisoft is planning to make changes to the title in the future. On Stadia, the game makes use of the Stream Connect feature, so you can see the stream of your friends' games to make cooperation a little easier. Since all the processing is done in the cloud, this won't affect the game's performance.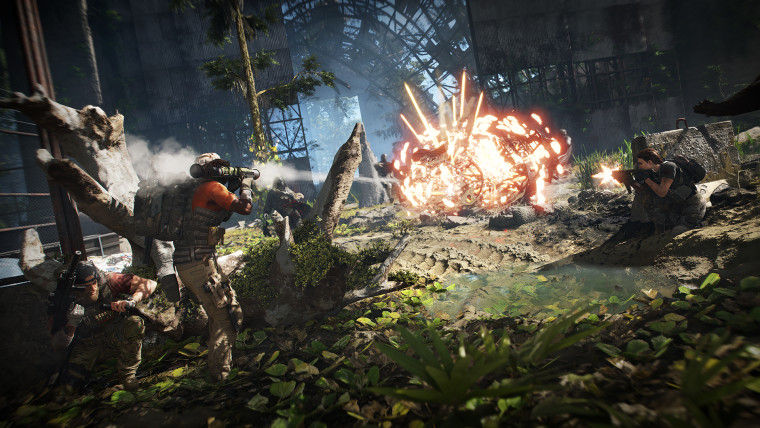 Ghost Recon: Breakpoint will be available in three different editions, and they're all 50% off the regular price for a limited time. The standard edition is $30; the Gold edition - which includes the Year 1 Pass, with the Deep State and Transcendence DLCs, the extra Siren's Call mission, and the Special Operations Forces pack - costs $50; and the Ultimate edition - which adds the Survivor, Sacred Land, and Off-road packs - is $60.
Of course, that's on top of the Stadia Pro subscription, which you'll have to pay for once the initial three-month period included in the Founders Edition expires. On the bright side, Google has recently granted an additional Buddy Pass to Stadia Founders, so you can share the experience with more of your friends.