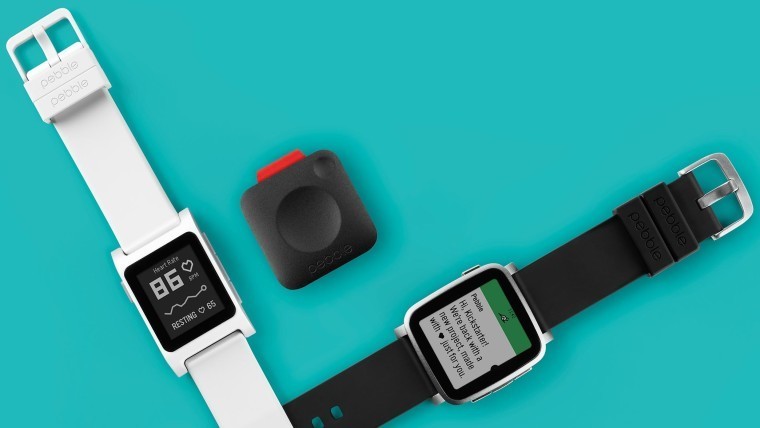 Rumors have recently been swirling that smartwatch manufacturer Pebble was seriously struggling, and considering a sale of its business to Fitbit. Today, the rumors were proved true.
"Due to various factors, Pebble is no longer able to operate as an independent company," Pebble said today in a blog post. "We have made the tough decision to shut down the company and no longer manufacture Pebble devices."
Fitbit announced today that it "has acquired specific assets of Pebble, including key personnel and intellectual property related to software and firmware development" - but not the company's devices. As a result, all development efforts on new Pebble devices has now been terminated, including the Pebble 2, Time 2 and Core, which it announced earlier this year. All eligible backers of the Kickstarter crowdfunding campaign for that hardware will be refunded if they have not yet received their devices.
Pebble founder and CEO Eric Migicovsky said that "many members of Team Pebble will be joining the Fitbit family to continue their work on wearable software platforms". He added that "Fitbit will maintain services so that Pebble devices continue to work as normal."
However, on its Kickstarter page, the company said that "active Pebble watches will work normally for now" (emphasis ours), adding:
Functionality or service quality may be reduced down the road. We don't expect to release regular software updates or new Pebble features. Our new mission will focus on bringing Pebble's unique wearables expertise to future Fitbit products. We're also working to reduce Pebble's reliance on cloud services, letting all Pebble models stay active long into the future.
While the detailed terms of the deal were not revealed, it's believed that Fitbit may have paid as little as $40 million for the assets that it acquired from Pebble.
Fitbit CEO James Park said that with the acquisition, his company is now "well positioned to accelerate the expansion of our platform and ecosystem to make Fitbit a vital part of daily life for a wider set of consumers".