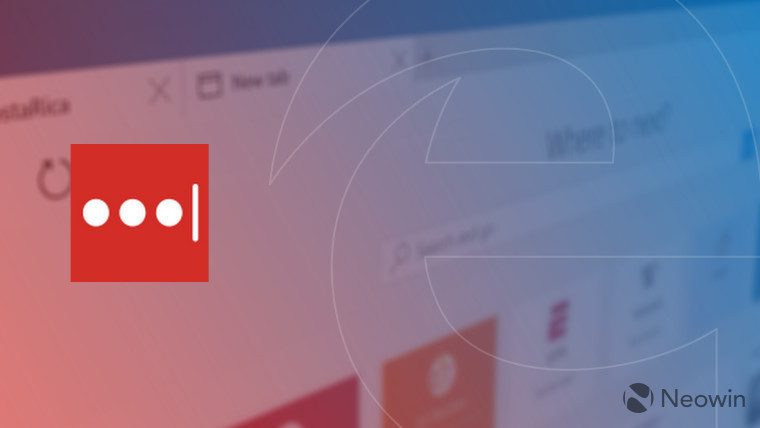 Popular password manager LastPass has announced the official launch of its extension for Microsoft's Edge browser today. The extension was briefly available to install from the Windows Store a couple of weeks ago, but access was quickly restricted, as it apparently went live a bit sooner than intended.
Microsoft noted the availability of the new LastPass extension today in its announcement of Windows 10 Insider Preview build 14361. LastPass is the first password manager extension for Edge, promising a more secure and streamlined web browsing experience:
The LastPass extension enables quick access to the LastPass password vault within Microsoft Edge. As users browse the web, LastPass will autofill passwords saved in their vault, and new accounts can promptly be added to the vault without navigating away from the current page. The extension and the LastPass field icons appear as you're browsing to manage logins, fill passwords, and view and secure your data. The LastPass extension also provides built-in security features, such as alerts that let the user know when there are duplicate passwords in the vault and presents the option to generate random passwords.
Joe Siegrist, vice-president and general of LastPass said today that the company's "early development of the Microsoft Edge app extension underscores our commitment to remain ahead of the curve in providing anytime, anywhere access for LastPass users." He also encouraged enthusiasts keen to take advantage of password management features on Edge to consider signing up to the Windows Insider Program, as this is currently the only way to do so.
But Windows 10 users who are less keen to test-drive new builds of the OS can still look forward to availability of LastPass, and other extensions, in the weeks ahead. Web extensions support in Microsoft Edge will be made generally available to all users as part of the Windows 10 Anniversary Update this summer.