Confirming multiple rumors, Firaxis Games announced Marvel's Midnight Suns today during the gamescom: Opening Night Live event. Published by 2K, this is a superhero title coming from the developer known for its strategy series like Civilization and XCOM. See the world premier announcement trailer above, though no gameplay is being shown just yet.
This is described as a tactical RPG, but it's unclear if it will be a turn-based experience like the studio's previous games. Firaxis said players will be playing as a brand-new superhero, the Hunter, that was created in collaboration with Marvel. The hero will be fully customizable and will lead the hero forces against Lilith, the mother of demons.
Iron Man, Wolverine, Blade, Ghost Rider (Robbie Reyes), Dr. Strange, Magik, Captain America, Nico Minoru, and Captain Marvel have been confirmed for the title. It won't be just about going on missions with well-known heroes though, as Firaxis said social elements will be present where players will be living with them and make choices, possibly changing how the story plays out.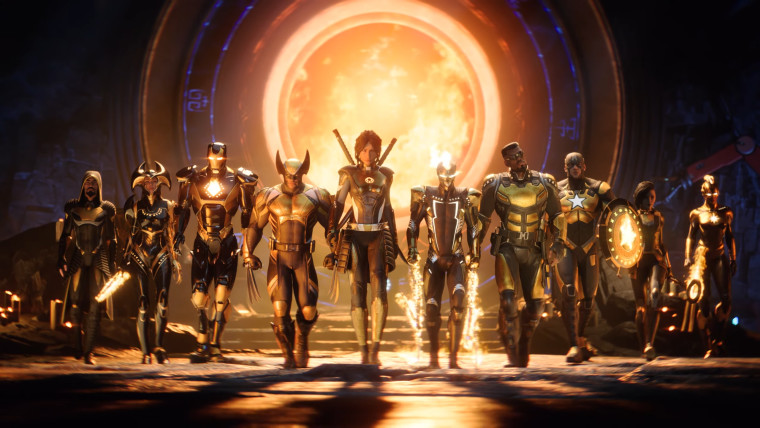 As evident by the in-engine cinematic trailer, a whole host of popular Marvel characters will be present in the game. Not much more information was shared regarding the story. The trailer blurb says the following to describe the title's setting:
When Hell awakens, only they can stop it. Rise up and join a darker order of heroes to defeat Lilith before the Darkhold is complete in this tactical RPG set in the darker side of the Marvel Universe.
Fans won't have to wait long to see what the game looks like though, as Firaxis plans to show off the first gameplay footage on September 1. The studio is currently offering an exclusive Nightstalker skin for Blade when signing up to its newsletter here.
Marvel's Midnight Suns launches in March 2022. Launch platforms have not been announced just yet either, but it should be hitting PC as well as current and last-gen consoles.