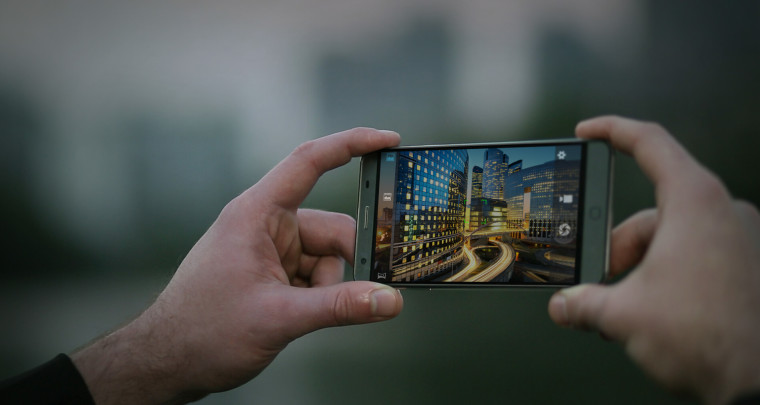 Smartphones are getting cheaper as the days go by, especially if you're not too picky when it comes to brand names. A smartphone that helps emphasize this is the P7000, made by the awkwardly-named Chinese manufacturer Elephone. The P7000 is the company's flagship phone for 2015 and has some fairly interesting specs attached to a surprisingly low price tag.
Some of the smartphone's specifications include a Sony 13 MP rear camera, an eight-core 64 bit Mediatek MTK6752 SoC, as well as a healthy 3 GB of RAM to boot. A more detailed list of specifications is as follows:
MTK6752 SoC
3GB of RAM
16GB of storage (SD-card expandable)
5.5" 1080p display
3450 mAh battery (removable)
13 MP F/2.0 rear camera, 5 MP front camera
LTE, Bluetooth 4.0, etc
The Elephone P7000 will be also available in gold, gunmetal grey and white.
At this point you're probably thinking "so what?" but there are a couple of things that make this phone really stand out. First of all is the ROM support: Elephone claims that the P7000 will support seven individual ROMs out of the box, including stock Android Lollipop, stock KitKat, CyanogenMod, Xiaomi's MIUI, Meizu's Flyme OS, Huawei's EMUI, and Freeme OS. The second thing that makes it stand out is the price: the Elephone P7000 rings in at $229.99 for preorders, with the price being bumped up to around $240 when it finally launches.
If you're interested in the smartphone, you can pick your favorite out of Elephone's official online sales outlets and, if they're not already listing it, they should be listing the smartphone for pre-order in the next 24 hours or so.
Check out the promo video for the P7000 below: