Many of the most vocal critics of Nokia's decision to focus its smartphone strategy on Windows Phone – such as the obsessively biased tech blogger Eldar Murtazin, or the Nokia shareholders who recently launched a class action lawsuit against the company's management – point to the fairly pitiful sales figures for the Lumia handsets currently on the market as definitive proof of total failure, and claim to be vindicated in their beliefs.
Of course, anyone with a shred of objectivity would look at the fact that Nokia's first Windows Phone – the Lumia 800 – only launched six months ago, in a handful of markets, followed a few weeks later by the cheaper Lumia 710 and, last month, the flagship Lumia 900. The cheapest member of the Lumia family, the entry-level 610, only went on sale two weeks ago, and is currently available in only two markets. Even with Nokia's vast marketing budgets and global brand recognition, it's frankly foolish to expect its handsets to be selling as well as the iPhone or Samsung's Galaxy S II at this stage.
But, however idiotic the calls of the antagonists may be, the underlying fact remains that Nokia's Lumia handsets are not yet selling in significant numbers. There are, of course, perfectly reasonable explanations for this fact, but it remains irrefutable, and it also remains profoundly problematic for Nokia. Stephen Elop's "burning platform" continues to burn through cash at a frightening rate – and investors are becoming increasingly frustrated by the plummeting value of their shares.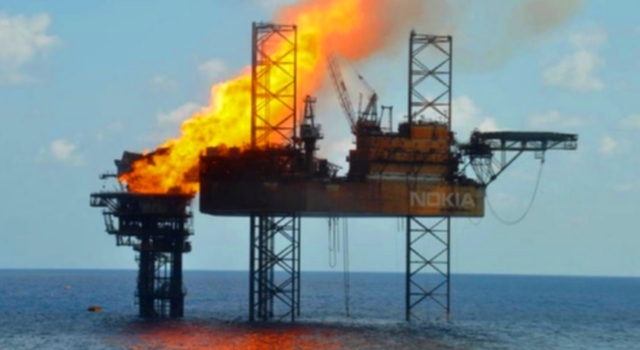 The situation is a peculiar one. The product that Nokia has created is almost universally praised as being excellent. Yes, there are a couple of rough edges, but for a company that succeeded in launching its first Windows Phone handset just eight months after its new strategy was announced – it's clear to everyone that things will only get better for the Lumia range, particularly with a new volley of exclusive apps being recently announced, and the eagerly anticipated arrival of Windows Phone 8 later this year, which will allow Nokia (and its rivals) to finally unleash some more exciting hardware on buyers, who crave things like quad-core processors for reasons that they don't really understand.
But all that promise hasn't yet translated into an explosion of sales. It's far, far too early to declare the Lumia strategy a failure – a plan of this magnitude needs time to be implemented; there are still scores of countries that haven't yet seen a single Lumia device, or which have barely been touched by the Windows Phone ecosystem at all. That is a problem in itself though.
New handsets running unfamiliar operating systems don't simply launch themselves. It's not enough to simply make devices available; new handsets quickly get lost in the overwhelming multiplicity of devices that can be found in mobile stores or on carrier websites. Promotion is needed, and to combat the established smartphone players – legions of Androids, BlackBerrys and iPhones among them – a hell of a lot of promotion is needed in order to get noticed.
That promotion comes in the form of costly TV advertising (Nokia sponsored an entire TV channel in the UK to launch the Lumia 800), high-profile publicity stunts (like a party in New York's Times Square), training and incentive programmes for carrier sales staff (the people who push the phones on to punters), and giving away thousands upon thousands of devices (to generate growth in the app ecosystem by supporting developers). This is to say nothing of all the thousands of lower-level spends, like web tie-ins, print ads, local sponsorships and small competitions. It all adds up, very quickly, but Nokia has shown that it's not afraid to spend, in order to get the job done.
So while the product is great, and the strategy is unfolding, and the promotion is falling into place, it's still not enough. Not for customers, not for investors. As ZDNet's Zack Whittaker noted a couple of days ago, Nokia's share price has collapsed with its market capitalisation dropping from a mighty $151bn to around $12bn in just five years, which is actually even worse performance than RIM. In the last year alone, Nokia's share price has fallen by over 60%. Two ratings agencies have revised their assessment of Nokia stock, cutting it to 'junk' status.
However, on the other side of the equation sits Microsoft, and the picture here couldn't be more different. Despite the harshness of the current economic climate – and challenges such as plummeting console sales and struggles to drag Bing into profit – the company still brought in healthy profits on the back of record quarterly revenues. Microsoft's pockets are deep – to the tune of almost $60bn – and its investors are broadly satisfied with stable, if not exactly stellar, growth. But the difficulties that Nokia faces are a very big problem for Microsoft too. As many will know, Nokia represents the cornerstone of Microsoft's Windows Phone strategy.
Microsoft's other partners in its mobile ecosystem have only dipped their toes into the lukewarm waters of Windows Phone; the platform's short history is littered with the stories of half-hearted efforts by device makers: Dell's departure from Windows Phone after producing just one device, the Venue Pro, plagued by endless problems that it dragged its feet in addressing; Samsung's firmware woes on both sides of the Atlantic with the original Focus and Omnia 7; and LG's lackadaisical effort and will-they-won't-they sort-of-retreat from the platform, in the wake of producing wholly unremarkable first-gen handsets, which it never got around to properly replacing, and which no-one – except LG, for some reason  – was surprised to learn had sold in pathetic quantities.
While credit must go to Samsung for at least creating a decent range of Windows Phone hardware – launching its latest device, the Focus 2, this week and apparently working on at least two new handsets with Windows Phone 8 later this year – it's hard to imagine that Microsoft would have any credibility as the pretender to the 'third ecosystem' throne if Nokia had brushed Windows Phone aside and opted for Android instead.
Microsoft needs Nokia. It's why Nokia got such a favourable arrangement with Microsoft, as a 'preferred partner' in the Windows Phone ecosystem, with freedoms to do things no other OEM can do, and to work directly with Microsoft on developing the OS, shaping its future in ways that other manufacturers do not. It's also why Microsoft agreed to a generous dowry for its open-marriage with Nokia, paying the mobile giant around $250m every quarter for ambiguously named 'Platform Support Payments'.
But Nokia needs Microsoft too – now more than ever. That $1bn that Nokia gets from MS every year isn't enough. While Nokia continues to spend vast amounts on marketing its devices and promoting the platform and enticing developers and restructuring itself (the changes needed to make long-term savings invariably cost money in the short term – such as building a new factory in Vietnam), and Microsoft also pours cash in through collaborative marketing efforts in addition to the quarterly financial lifeline that it throws towards the Finns, Nokia is still a long, long way from being able to stand on its own two feet. It too has a pot of cash to fall back on, but it can't afford to simply burn through it in its entirety.  
Microsoft can't afford to ignore Nokia's health problems. A sick Nokia is a weak and anaemic Windows Phone. If Nokia were to falter, Microsoft's mobile strategy wouldn't immediately implode – it's managed to sign up more manufacturers to produce devices recently – among them Acer and ZTE – and even the carriers seem to be on board with the idea of Windows Phone as the third ecosystem. But Microsoft can't afford several more years of stagnant growth in its mobile strategy – we're in the midst of a massive global shift to mobile computing, on increasingly capable smartphones and tablets. Windows Phone was already four years late to the party that the iPhone kicked off; any further setbacks in a sector that's already growing at a phenomenal rate would be terminal.
But despite the symbiotic nature of their relationship, it's spectacularly unlikely that Microsoft will buy Nokia, however much some would have us believe that Elop was the Trojan horse installed as CEO to infiltrate and undermine the company until it was ripe for Microsoft to gobble it up. Microsoft has consistently turned away from building its own hardware wherever the opportunity has existed to sell software to other manufacturers. Zune and Xbox presented no such opportunities, leaving Microsoft free to jump in and create devices under its own umbrella. But to buy Nokia would mean directly competing – in enormous volumes; not trivial, Zune-like quantities – with companies that it would expect to continue purchasing Windows Phone licences from it. For a software company, that would be a massive and dramatic change in strategy.
Microsoft isn't going to do that. Its cross-platform strategy demands plurality of hardware in the Windows Phone ecosystem. Microsoft's reorganised family of services will be tightly integrated from the Xbox to Windows 8 devices and Windows RT tablets and, yes, to Windows Phones. We've previously heard that a pillar of the Windows 8/RT proposition will be the advantage of having a Windows Phone 8 handset to go with it. The challenge of getting tablet and notebook manufacturers to give a toss about Windows Phones if they're not getting a cut of that action would be insurmountable; the prospect of manufacturers offering complementary tablet and phone hardware with Windows software (think something along the lines of a Windows Nexus phone and Nexus tablet) is a win-win for both device makers, with an opportunity to push two devices instead of just one, and for Microsoft, which gets to sell two OS licences with none of the hassle of managing the hardware side of things.
But while Microsoft won't buy Nokia, it's conceivable that Redmond will offer more help to it. There has been some speculation among analysts that that assistance might come in the form of an equity stake, but this is unlikely as it would probably serve only to fuel uncertainty over the company's independence, and ultimately destabilise it further. It could materialise as a simple loan, although investors may react negatively to the idea of Nokia being burdened with debt when there's so much uncertainty over the company's finances and its ability to generate significant revenues from its current strategy.
But there is another option. Nokia currently has over $22bn in assets, and with the company's market cap far below book value at the moment, it might be time to liquidate some of those assets in order to provide the stability that the company seeks. The company is already in the process of trying to sell off its Vertu luxury handset division, but that sale is only expected to bring in around $265m. A welcome boost, but not enough to keep things going for long.
Perhaps the most obvious candidate would be Nokia's Navteq mapping subsidiary, for which Nokia paid $8.1bn in late 2007. Elop told investors at the company's recent shareholders' conference that Navteq is a core asset for Nokia, and that there are no plans to sell it – but that may prove to be short-sighted. A sensible move would be to sell the unit to Microsoft. This would bring numerous benefits to both sides. For Nokia, it would not be burdened with the debt of an outright loan, or the ignominy of an equity sale to its American partner. Microsoft meanwhile, would gain an asset, as well as harnessing the licensing revenues that Navteq brings in from companies such as Yahoo, MapQuest and Garmin. The two companies would benefit from keeping Navteq's expertise within the 'family', rather than seeing it sold off to a third party.
Regardless of how Microsoft and Nokia ultimately decide to resolve the deal, it seems inevitable that Nokia will need more 'support' from Microsoft in the short term. But the most fundamental point here is that that support must be short-term in nature. At some point, Nokia will have to reach a critical mass, a point at which it can begin to sustain itself without requiring a lifeline to keep pulling it back to safety.
But the short history of the Lumia range has so far taught us one thing – you can create an incredible product, you can have extraordinary media support, and you can even generate such universal exposure and promotion that everybody knows about your product. But there's one factor that no-one can ultimately control: the consumer. The sad fact remains that however good your product may be, however well-known it may become, however perfectly executed your strategy on paper, it can all be undone if the consumer decides to buy something else. As the saying goes, there's no accounting for taste.
It will be some time before it really becomes clear whether or not Stephen Elop's decision to abandon Symbian, eschew Android and adopt Windows Phone was a brilliant stroke of genius, or the beginning of the end of one of Europe's oldest existing companies, and one of the giants of technology.
For investors and analysts, that uncertainty is excruciating, and it's perhaps unsurprising that their assessments therefore tend to be the most harsh and unforgiving. John Strand, CEO and founder of Strand Consult, put it this way to Reuters: "Elop was not hired as a boss for a burning platform. He put the platform on fire." 

Montara oil platform image via Fotopedia; Stephen Elop image via The Guardian