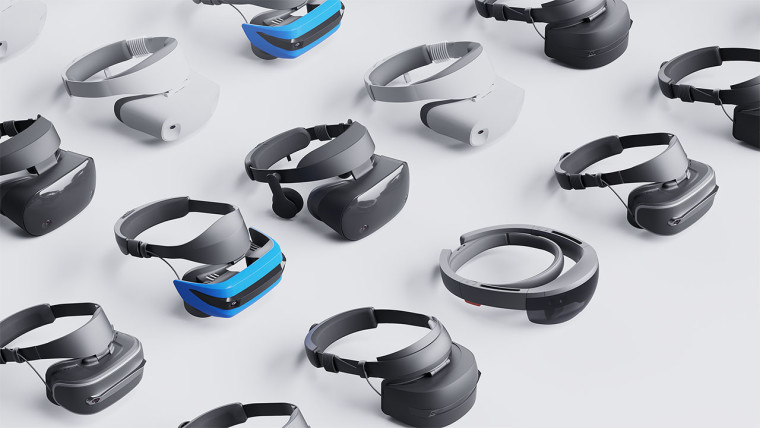 Today, Microsoft held an event in San Francisco to showcase its upcoming Windows Mixed Reality head-mounted displays (HMDs) that are slated to launch on October 17 alongside the Windows 10 Fall Creators Update. Alongside a new HMD from Samsung, the company also announced that customers can now pre-order most of the headsets that have been announced.
The only one that seems to be missing is the one that's made by ASUS; however, that's not slated to launch until 2018. And while Dell opened up pre-orders for its Visor on Dell.com a few weeks ago, all of today's HMDs are available from the Microsoft Store.
Acer and HP were the first out of the gate earlier this year with developer editions, and while the shipping units are pricier, they do come with a pair of Motion Controllers. Acer's Windows Mixed Reality Headset costs $399, and HP's is $449. While those ship on October 17, so do Lenovo's Explorer and Dell's Visor, which are priced at $399 and $449, respectively.
Finally, Samsung's Odyssey can be purchased for $499 and won't arrive until November 6. The HMD promises Super AMOLED displays, and a higher resolution.