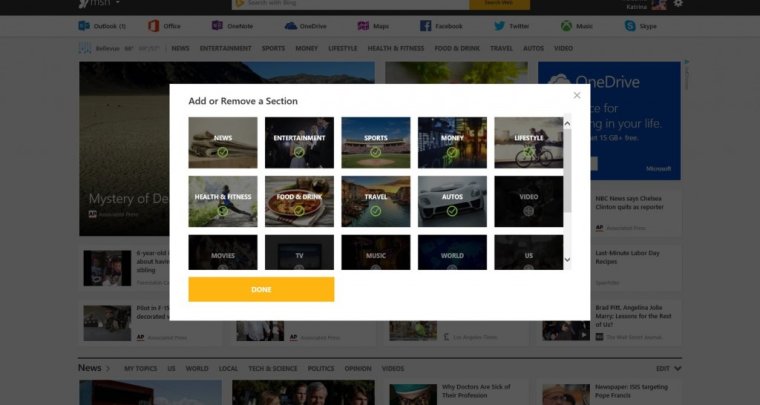 Microsoft is revamping its main consumer website with msn.com getting an overhaul. The new design integrates more of the company's services, making it easier for users to find everything they need in one place.
The new design, which was announced on the Microsoft Blog, also features a rebranding of the "Bing apps." Until now, Bing News, Bing Sports, etc., have been a popular addition to Microsoft's platforms, but it looks like the services are getting rebranded under the MSN umbrella.
The new MSN.com homepage is trying to be a sort of desktop for the web, where users can check their email, read the news, sync their OneDrive files, use their OneNote notebooks, and find any info they might need all on one page. The new design even features popular social network integration such as Twitter and Facebook.
While Microsoft and others have tried this model before, this time we can actually see some usefulness to it, especially on touch or mobile devices. And the fact that all your info syncs to your other devices – for example, the news topics you're interested in – not to mention further integration with Cortana planned for the future, makes this an pretty attractive package.
You can check out the new website for yourselves at preview.msn.com.