Microsoft has steadily been rolling out new versions of its Android Launcher app for the past couple of years. In October, a system-wide dark theme was introduced through the beta version 5.10, and there have been reports that Cortana is to be removed from the launcher at some point in the future.
In an effort to separately test major early access features that seem to be in store, Microsoft has now released a Launcher Preview app for Android users as well. Essentially, this will work out as an Alpha version of the Microsoft Launcher moving forward.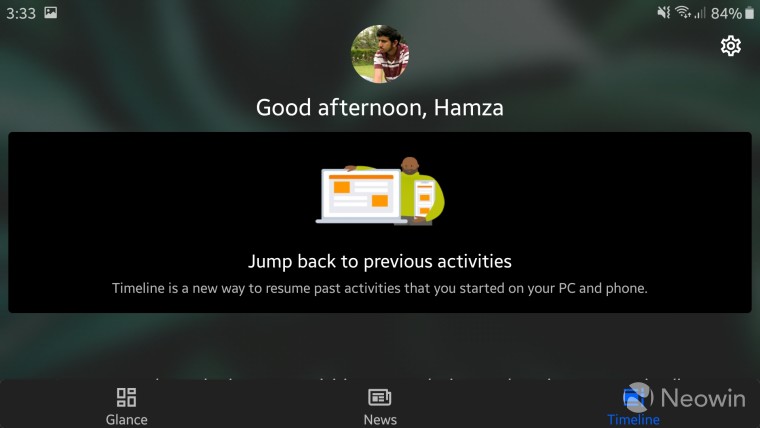 Notably, Microsoft Launcher Preview has been built on a new codebase so as to enable the testing of new features such as landscape mode and a revamped dark theme without affecting users on the more stable versions. As such, it will not contain all capabilities offered through the primary Launcher app, but will instead focus on feedback gained from the usage of a variety of different features. An in-built feedback button serves to fulfill this purpose.
For now, these are the primary capabilities on offer:
Give your phone a new look

Personalize your apps with custom icon packs, and use adaptive icons to give your phone a consistent look and feel.
Enjoy Bing daily images as your wallpaper, or use your own photos.

Dark Theme

Microsoft Launcher supports Dark theme for your viewing pleasure. Select dark theme for comfort of use at night or in low light environments. This feature is compatible with Android phone's dark mode settings.

Landscape mode

Microsoft Launcher supports horizontal orientation to enhance your viewing preference.
Microsoft has also noted that as this is a pre-release version of what Microsoft Launcher may eventually shape up to be, there is no guarantee that a commercial version that resembles this one is released. From the looks of it, the next major release of the stable Launcher, version 6.0, will incorporate major new changes. As such, this app works as a beta version, albeit with a separate listing on the Play Store as opposed to previous releases.
It remains to be seen whether users in the beta program for Microsoft Launcher will have to shift to Launcher Preview permanently to get access to early releases in the future. The current version of Microsoft Launcher Preview can be downloaded here, while the stable release can be obtained here.