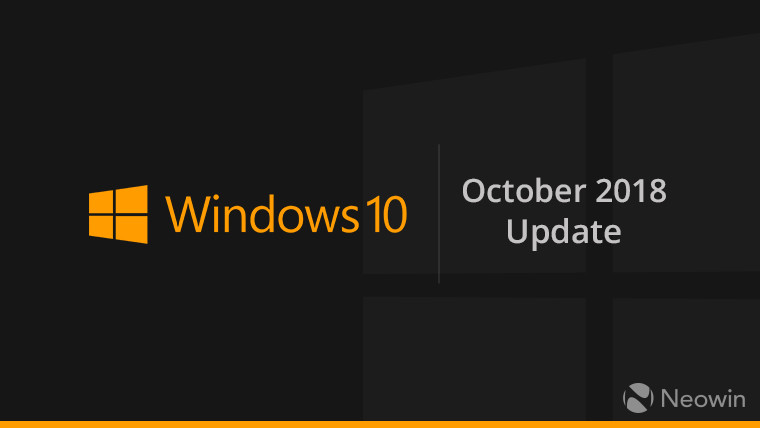 Last week, there was a rumor that the Windows 10 October 2018 Update was going to be released on October 2, and surprisingly, here we are, and the rumor was true. Oddly enough though, Microsoft skipped over the last ring of the Windows Insider Program, meaning that quite a few people who signed up for Windows 10 testing, haven't actually tested it.
The Windows 10 October 2018 Update is version 1809, and while it's the latest feature update, a major focus of this update was fixes and refinements. Some features, like Sets and Alt-Tab bringing up browser tabs, have been delayed, and despite Sets not having returned yet in Skip Ahead builds, Microsoft has assured Neowin that the feature is still going to return.
One new feature is Your Phone, an app that will allow you to better interact with your phone from your PC. Right now, you can send and receive SMS messages, and interact with your 25 most recent images from your gallery on an Android phone. The app should also be coming to Windows 10 version 1803, so while it's headlining as an 1809 feature, it's an independent app.
There's a new clipboard history that syncs with the cloud, and it works across devices. This feature is also being added to SwiftKey on iOS and Android. SwiftKey also comes to the Windows 10 onscreen keyboard with this update.
Another big change is dark theme in the File Explorer. It reflects the system settings, despite it being a Win32 app. While that Win32 app is being enhanced, some are being deprecated, like the Snipping Tool. It's being replaced by a new snipping experience that can be opened with Win+Shift+S.
There's more, of course, including the usual improvements to Microsoft's Edge browser, more Fluent Design elements, new emoji, Notepad improvements, and more.
The Windows 10 October 2018 Update is a free update for all Windows 10 PCs, and you can grab it by heading to Settings -> Update & security -> Windows Update -> Check for updates.
Update: For those that prefer to start with a clean slate, Microsoft has also made the updated Media Creation Tool available to download, which means you can create an ISO or USB stick with the October 2018 Update media.