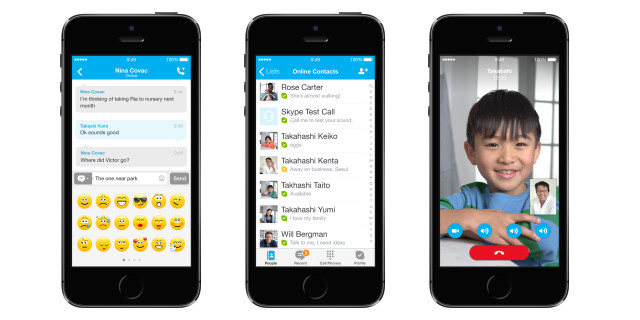 Microsoft's Skype subsidiary has released an updated version of its popular video-chatting app for iPhone and iPad, bringing an interface that matches Apple's recently released iOS 7 design.
In a blog post outlining the app's update, the Skype team says the new version brings the updated design as well as accessibility improvements and unspecified bug fixes. In terms of accessibility, the update adds improved dialpad with touchtype support and VoiceOver improvements, with the feature now announcing a sender's name when messaging. VoiceOver has also been improved for group chats, though the exact changes aren't revealed in the blog post.
The updated app supports all iPad versions as well as the iPhone 3GS, third-generation iPod touch and newer versions of each respective device; iOS 5.0 or newer is required for the update, however.
Skype recently announced text chat messages will soon be synced across devices regardless of operating system. Some users may already see their chat histories syncing across devices, as the feature is being rolled out during the next few months.
Source: Microsoft | Image via Microsoft