As we wrap up the third seven-day chunk of 2019, the frequency and overall volume of news from Redmond has at last gotten back to its usual level. There were lots of gaming stories, the usual sprinkling of previews for Insiders and updates for everybody else, plus some rather interesting patents to explore. You can find all that - and a bit more - in your Microsoft digest for the week of January 12-18.
Same game, but not as bulky
We open this section with things related to software, as folks outside of the Skip Ahead subdivision of Xbox's Alpha ring can finally test 19H1 builds. Don't get too excited though, because this just means the regular Alpha ring, which at the time of writing is invitation-only.
If you've managed to get invited, you'd also be happy to know that another 19H1 variant made its way to the console a mere two days after the build mentioned above. The build in question is 19h1_release_xbox_dev_1904.190114-1920, – which just rolls of the tongue -, and it brings a newer and smaller on-screen keyboard as its distinctive feature. This is designed to float around textboxes and thus take up less space in general. Fans of the old variant can of course toggle it back on via Ease of Access settings. There are also fixes for blank tabs on the Dashboard, a Movies and TV bug, improved installation of FastStart titles, and Home no longer crashes when system sounds are played.
In case you're getting error code 0xD0000189 when launching certain apps, that's a known issue and a restart of the console should fix it. The profile colour bug is still there, wherein the wrong colour is displayed upon powering up the Xbox, as opposed to the user's chosen shade. Skype may also freeze and crash when clicking a conversation or pressing X to start a video call – so don't do that.
There's some great news on the software side for Sea of Thieves owners on PC and console, as the update meant to set sail on February 6 will considerably reduce installation size. This is down to a change in the way updates are handled, resulting in a 10GB decrease in size for those on Xbox One (down from 35GB), a 22GB decrease on the Xbox One X (down to 25GB from 47GB), and a 20GB decrease on Windows 10 PCs (to 27GB from 47GB). There's also some rather bad news, in that the shrinking of the install size does mean users will have to re-download the game from scratch.
In terms of the long-awaited free Arena mode, that's still in development and should make an appearance for Pioneers quite soon. For those unfamiliar, Pioneers are a select group of dedicated Sea of Thieves players who get access to special previews of upcoming features.
Speaking of players, Forza Horizon 4 has crossed the seven million mark across Xbox One and Windows 10. This is a healthy five million increase from its launch week back at the beginning of October. The number is no doubt a combination of the title's recently released Fortune Island expansion, and the fact that folks can get it for free via Game Pass. Either way, an impressive player base nonetheless.
Since we touched on Microsoft's latest game-related subscription, users of the service will be glad to know that four more titles are going to be added this month. The two already on there are We Happy Few and The LEGO Movie Videogame – both of which landed on January 17 -, followed on January 24 by Middle-earth: Shadow of Mordor, and Saints Row: The Third.
In case Game Pass isn't quite your thing and you have Xbox Live Gold, you can now get WRC 6 FIA World Rally Championship for the Xbox One and Far Cry 2 for both Microsoft's current and last-gen console absolutely for free.
Lastly, if you're the owner of Ace Combat 6: Fires of Liberation, it's now part of the Backward Compatibility list. Unfortunately you won't be able to currently purchase it through the Xbox Marketplace if you don't outright own the disc.
Updates left and right
With the holidays decidedly over, updates for the various flavours of Windows 10 have arrived at a steadily increasing pace. Though Patch Tuesday was last week, this doesn't mean Redmond's latest OS won't be receiving patches outside of it. As such, here are the build and KB numbers you need to be on the lookout for this time:
April 2018 Update (1803): KB4480976, build 17134.556 – addresses issues with Edge, sharing, timeline, and roaming settings not working on accounts that use Chinese, Japanese, and Korean; BitLocker Network Unlock no longer fails, the BroadFileSystemAccess privacy issue has been resolved, there's no longer a 30-second delay when deleting or renaming a link in a DFS Namespace; Windows Driver Frameworks no longer uses high amounts of CPU, third-party apps no longer have issues authenticating hotspots, and attaching a Thunderbolt storage device no longer causes a BSoD. In terms of known issues, the SqlConnection 4470809 instantiation exception is still there, as is the inability to pin web links to either Start or the taskbar, the Group Policy NERR_PasswordTooShort error makes a return too, and applications that use a Microsoft Jet database with the Access 97 file format may fail to open. This is due to databases with column names greater than 32 characters. I order to solve the latter, Microsoft recommends the database be converted to the newer .accdb or .mdb formats.
Fall Creators Update (1709): KB4480967, build 16299.936 – along with the BitLocker, Edge, hotspot, and Thunderbolt fixes described in the 1803 changelog, this one also fixes error code 0x139 that's related to RNDIS devices, Windows Defender Application Control's incorrect generation of failure audit events for catalog signed scripts, the refusal of the desktop wallpaper to change if it was set by a group policy and has the same name as the previous image, as well as some multi-monitor improvements and applications no longer crash when converting long Kana to Kanji. The two known issues are the ever-present SqlConnection bug, as well as the Access file format one described above.
Creators Update (1703) Education, Enterprise: KB4480959, build 15063.1596 – largely the same changelog as 1709, with the exception of a fix for failing downloads because Mark of the Web (MOTW) wasn't supported at the download location. In terms of known issues, they are the same two as 1709.
Anniversary Update (1607) Education, Enterprise, Server 2016: KB4480977, build 14393.2759 – similar changelog to the ones above, with the exception of a fix for a File Explorer reliability issue, fixes for HCI VM boot failures, PowerShell DSC "ResourceNotFound" error, the RemoteApp windows no longer disappear and reappear intermittently in Sever 2016, and at long last, the SqlConnection bug is fixed. In terms of known issues, SCVMM managed workloads still have infrastructure management issues, the instant search in Outlook clients still fails, Windows may fail to start up on certain Lenovo laptops with less than 8GB of RAM – after you install KB4467691 -, some icons in the taskbar may appear incorrectly when changing file association defaults, and the Access file format issue is here as well.
Insiders in the Fast ring have gotten their fair share of updates too, as build 18312.1007 (KB4487181) dropped on Tuesday, featuring just three fixes: File Explorer no longer has a lock on USBs when users try to safely eject them, bindflt.sys no longer causes a bugcheck, and password changes no longer cause the next unlock to hang for AD users. Of course, there's also an SDK preview variant of 18312 for those who haven't gotten it yet.
Just one day later, Microsoft pushed out another Fast ring build, namely 18317, which brings the long-awaited separation of search and Cortana. Furthermore, the Start menu is being separated into its own process (StartMenuExperienceHost.exe) with touted reliability improvements; the font management experience in Settings has been improved, the Windows Insider Program page in Settings simplified, and the Windows Console has gotten a slew of enhancements including better performance and more reliable resizing.
As far as fixes go, the three detailed in 18312.1007 are here too, as are a patch for KERNEL_LOCK_ENTRY_LEAKED_ON_THREAD_TERMINATION bugchecks (Green Screens of Death), and one for users' inability to connect to VMs via the Hyper-V console. Also, certain games no longer display a black screen in full screen, the text in Windows Security is now correct, you can now click the network button on the sign-in screen, devices can now properly wake up from hibernation, Display Settings no longer crashes, pressing AltGr + any key no longer dismisses the touch keyboard, Narrator has been improved, and folks should finally be able to update to this if they're coming from 18309 or newer. Folks on builds older than 18309 can expect a fix in the next update.
Of course, what's an Insider preview without some known issues? Despite Windows Security text apparently being fixed, the unknown status under Virus & threat protection is still there, launching games with anti-cheat software may cause a GSoD (bugcheck), S mode devices are still having trouble getting this update, Creative X-Fi sound cards aren't functioning properly, the Cortana Permissions UI still doesn't show up when you click on your account, Action Center's quick actions section may be missing, resetting your PC while keeping your files on an install with Reserved Space requires you to restart again for the latter feature to work properly, some Realtek SD card readers aren't working as they should, a subset of folks enrolled in Intune may not receive policies, the Update Orchestrator Service stops working periodically, and closing the lid on a laptop then re-opening it may case icons on the taskbar to appear blank.
Beyond those there are two other points, one being that if you've downloaded a theme from the Store, it won't appear in Themes Settings, and the Night Light / f.lux functionality is still listed as broken in this build. This is in spite of Dona Sarkar's statement that the latter bug has been addressed in 18312.1007.
Finally, the troublesome October 2018 Update (or 1809) has finally entered its automatic phased rollout stage. This comes after 1809 was made available to more advanced users – that Microsoft calls "seekers" – in the second half of December. The latest feature update for Windows 10 will initially be offered to devices the company believes "will have the best update experience", based on machine learning algorithms.
More patents brought into the fold
As the market for foldable devices – foldables, if you will – has gained some vague amount of traction, a new 19H1 build that was compiled earlier in the week hints at Microsoft's intention to pursue this market. Courtesy of the now defunct BuildFeed, 18313.1004 – part of the 19H1 branch and with a rs_shell_devices_foldables string attached to it – revealed that the Redmond giant is at the very least making steady progress on its SKU for foldables. What we don't yet know is what the final incarnation of the Andromeda device is going to be, but it might show up later this year, complete with 19H1 – or perhaps Vanadium / 19H2 at that point.
Speaking of later this year, Microsoft has sent out invitations for its MWC event, invitations which have Alex Kipman listed as a speaker. This more than likely means that the company is ready to unveil its latest generation HoloLens, rumored to be powered by a Snapdragon 850 chip. This is just as well, since a patent filed by the company hints at a way to reduce the cost of the AR device's parts by integrating two components – a CG super imposer and a depth sensor – into one. Hopefully this means a lower price than the "measly" $3,000 development edition that's now out of stock.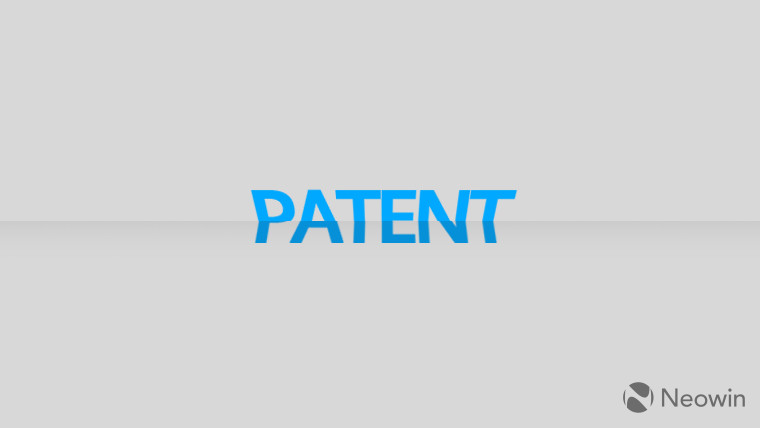 This isn't the only thing the software giant has patented, with something described simply as "Peripheral user-interface device" which could very well be an evolution of the Surface Dial. There's what seems to be a touch-sensitive portion on top – presumably supporting multi-touch gestures. This could be Microsoft's vision for replacing a mouse with a more robust implementation of its puck-like Surface accessory.
Those of you still running Windows 10 Mobile 1703 or 1709 have until June 11 and December 10 of this year, respectively, until support runs out. That said, creation of backups for settings and certain applications will stop working at a later date, namely March 10, 2020. Photo uploads and downloading of backups will still work for 12 months past the end of support date, and historical W10M builds will not be removed from servers, meaning folks will still be able to use the Windows Device Recovery Tool if needed.
The Fast ring
Microsoft To-Do has been updated on Windows 10 with support for pinnable lists, and more.
The Redmond giant has announced a $1.76 billion, five-year deal with the Pentagon to accelerate the latter's "digital transformation".
Microsoft and Walgreens Boots Alliance have struck a deal whereby the latter will roll out Microsoft 365 to 380,000 of its employees.
M12, the corporate venture fund arm of Microsoft has extended its coverage to India.
In order to tackle the Seattle housing crisis, the Windows maker has announced a $500 million investment to help alleviate the rising costs of living in the area.
The dark mode in Mail and Calendar now applies to more interface areas.
Microsoft has touted a 50% decrease in lag on older devices running SwiftKey, among other performance improvements made to the custom keyboard in 2018.
Office Insiders in the Monthly Channel (Targeted) got version 1901, build 11231.20080, with @mentions in Excel, a new accessibility checker across the three major apps, the ability to include animated GIFs in Outlook messages, and more.
The Microsoft News app now allows you to choose a news feed layout on mobile.
Cortana will soon become an Alexa skill, as Microsoft seeks to use Amazon's dominance in the digital assistant arena.
Hot corner
Hot corner is a section of The Fast ring dedicated to highlighting five Microsoft-related stories that haven't been covered over here, but might be of interest.
Logging off
We end with a bit of bad news for those still on Windows 7. Extended support for the venerable, nearly decade-old operating system will cease on January 14, 2020 – that's less than a year from now. Mainstream support ended in 2015, meaning the OS hasn't gotten any new features since, though it is set to get the new Chromium-based Edge browser.
On a somewhat related note, a few folks on Windows 10 1803 are having another, slightly more puzzling situation to deal with. Back in December of last year, KB4023057 was pushed, with – ironically – reliability improvements to Windows Update. Now, certain users are reporting that an earlier version of KB4023057 is trying to be pushed. The only problem here is that a newer variant of it is already installed on affected systems.
To solve this apparent chicken and egg conundrum, Microsoft recommends you uninstall KB4023057 via the App list, reboot, and the update should go through without a problem.
If you missed any of the previous columns, why not check right here?