More than a year ago, it was revealed that Microsoft's high-end device codenamed Lumia McLaren had been canceled. While the exact specifications of the device remain unknown to this day, it was supposed to be a follow-up to the Lumia 1020, featuring a similarly huge camera and breakthrough technology like 3D touch. It was also supposed to bring some new UI features to Windows Phone, like exploding tiles. Unfortunately, none of this ever materialized as the device got canceled.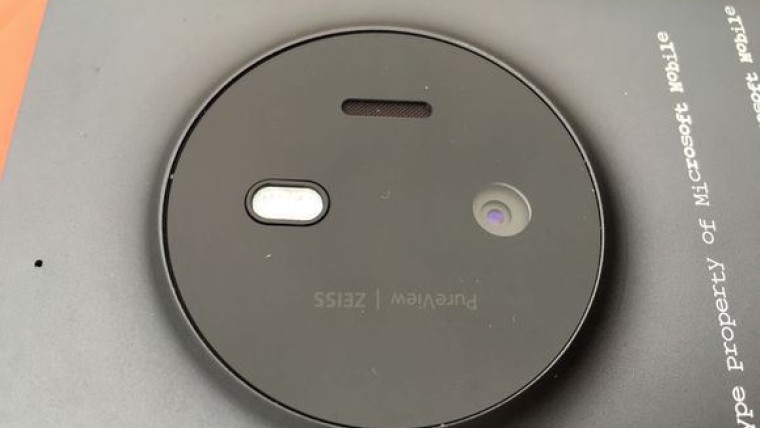 Now, new images showcasing the back side of the canceled device have leaked online, particularly focusing on the huge camera bump. The device is black in color and is purportedly made from aluminum. It also features a 20MP PureView Carl Zeiss lens which could have provided stiff competition, given the superb camera quality of Microsoft's present flagship handsets, the Lumia 950 and 950 XL.
With that being said, nothing can be said for sure since the device never saw the light of day, due to 3D touch technology purportedly not being ready for use at the time. But given the video that surfaced a few months ago, showcasing the device's 3D touch system, do our readers think it would have been a strong competitor in the market?
Source: BlogJack via WindowsBlogItalia