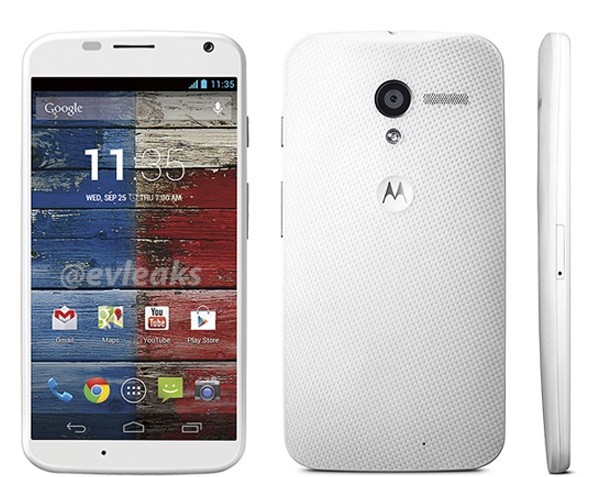 Some people are expecting the new Moto X to change the world once it's launched in a few days but we're not holding our breath. However if Motorola's new phone is getting you excited we have a bit of a treat: full press shots in both black and white.
We've seen a lot of leaks pertaining to this device over the last few months, but with the launch taking place on 1st of August this is bound the be the last serious leak.
The new Moto X is expected to launch with a 4.7-inch screen at 720p resolution, microSD support with 16/32 GB of internal memory, 2 GB of Ram, Bluetooth 4.0 and LTE. As for the CPU that's rumoured to be a 1.7Ghz Dual-Core Snapdragon S4 Pro with an Adreno 320 GPU.
The device is also rumoured to feature a special kind of Gorilla Glass and a reinforced aluminium chassis that will make it very durable.
It's also expected to launch with Android 4.2.2, but it will likely be upgradeable to 4.3 in a few months. The device will supposedly feature a very light skin on top of Android courtesy of Motorola.
Source: @evleaks Via: Phonesreview | Images via evleaks