This is a bi-weekly feature in which we revisit games that influenced the future of gaming and established their position as a classic, so that we still reminisce them years after their original release. Head over to Neowin's Gamers' Hangout to share your own memories of classic games and you might get featured next time!
Two weeks ago, we revisited Rockstar Games' L.A. Noire, praising it for offering some of the best facial expressions and animations to date. This week, however, we're taking a look at Rocksteady Studios' Batman: Arkham Asylum, which was published on consoles and PCs starting back in 2009 by Warner Bros. A remastered version for current-gen consoles was also released late last year.
At its core, Batman: Arkham Asylum is an action-adventure game that, on paper, didn't seem like it would take the gaming world by storm, the way it did. It featured a linear - but interesting - storyline in which the Joker takes over the titular Arkham Asylum and engages the Batman in his iconic twisted games of cat and mouse; kidnapping commissioner Gordon and forcing the Caped Crusader to work alone to save him.
What makes Batman: Arkham Asylum really stand out were its gameplay mechanics, which allowed the player to take control of Batman in a third-person, with emphasis on stealth and detective work. There were a variety of ways enemies could be taken down, which meant that the player was always dealt a fresh experience, offering some great replay value.
Clues could be found at crime scenes with the help of Batman's variety of tools, which allowed the player to further progress through the game and uncover secrets hidden in the depths of the Asylum.
Additionally, the title featured truly stellar voice acting from a star-studded cast, the likes of Kevin Conroy as Batman, Mark Hamill as the Joker, and Arleen Sorkin as Harley Quinn. The game sported several other villains from Batman's Rogues Gallery as well, including the Scarecrow, Killer Croc, Bane, Victor Zsasz, Poison Ivy, and the Riddler.
The presence of all these iconic characters ensured that you would get some thrilling boss battles towards the end of major sequences, which nearly always culminated in a satisfying way.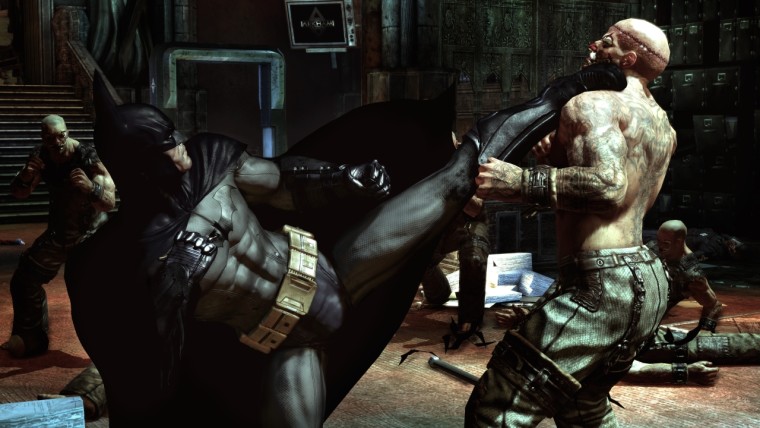 As a result, Batman: Arkham Asylum received rave reviews from critics and gamers alike, while also winning numerous accolades at award shows. The extent of its popularity can be understood by the fact that it kick-started the entire Batman: Arkham series of games, which lead to the arguably even better Arkham City, the relatively less successful Arkham Origins, as well as the impressive Arkham Knight, a couple of years ago.
Have you played Batman: Arkham Asylum? What do you think of the title as well as the Arkham series as a whole? Is it the best comic book-to-video game adaptation as well as the definitive superhero game that many critics claim it to be? Let us know in the comments section below!
---
Don't forget to follow us @NeowinGaming on Twitter for more gaming reviews and news updates!