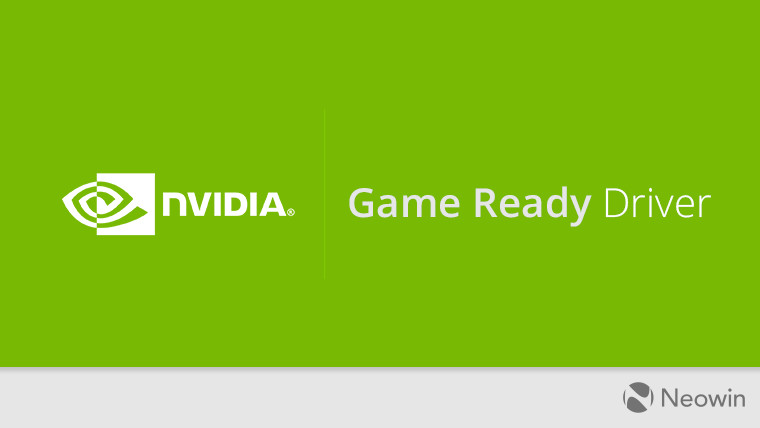 As was promised at CES, Nvidia today released its GeForce Game Ready WHQL-certified 417.71 drivers, bringing support for VESA's DisplayPort Adaptive-Sync protocol, which, for all practical purposes, translates into support for AMD's FreeSync. There's also support for the new RTX 2060 GPUs that launch today.
12 FreeSync-certified monitors are on Nvidia's GSync Compatible list right now, which means they have been tested by the company and deliver optimal performance. However, it is possible to turn on GSync on any FreeSync-certified monitor – it might work, or might not, but one can give it a try. Here's how you enable GSync:
Connect the monitor to your GeForce RTX 20-Series or GeForce GTX 10-Series graphics card using a DisplayPort cable
Enable the Variable Refresh Rate functionality of your display by using the monitor's controls and On-Screen Display
Open the NVIDIA Control Panel from the bottom right of Windows
Expand the "Display" section
Click on "Set up G-SYNC"
Tick the "Enable G-SYNC, G-SYNC Compatible" box
Tick the "Enable settings for the selected display model" box
Click "Apply" on the bottom right
If the above isn't available, or isn't working, you may need to go to "Manage 3D Settings", click the "Global" tab, scroll down to "Monitor Technology", select "G-SYNC Compatible" in the drop down, and then click "Apply"
Additionally, you may need to go to "Change Resolution" on the left nav and apply a higher refresh rate, or different resolution
Nvidia does note that, if using a multi-monitor setup, only one monitor can be configured to have GSync enabled.
There aren't any new game optimizations with this driver, as far as Nvidia states. There is, however, a decent amount of bug fixes:
[GeForce GTX 1080]: GPU clock speed does not drop to idle when three monitors are enabled. [2474107]
Black screen when resuming from monitor sleep on some DisplayPort monitors. [2457142]
[Notebook]: Fixed lockup that occurred when resuming from sleep on MSI GT83 notebook [2456849]
[GeForce GTX 1060 Notebook][Gu Jian Qi Tan 3]: The application hangs during launch. [200477252]
Fixed black screen on BenQ XL2730 monitor at 144Hz refresh rate [2456730]
[Windows 7][G-SYNC]: Game FPS drops when G-SYNC is used with V-Sync. [200473408]
[SLI][3D Gaming][TU104][PG 180][Multiple apps][Win10RS5x64]Blocky Corruption when application is switched to certain resolutions [200465152]
[Shadow of the Tomb Raider]: Fixed occasional application crash in DirectX 12 mode. [200464716]
There are a bunch of known issues as well, some of which are accompanied by workarounds that we have highlighted:
Windows 10 Issues

[SLI][Shadow of the Tomb Raider][G-SYNC]: Flickering occurs in the game when launched with SLI, HDR, and G-SYNC enabled [200467122]
[HDR][Ni no Kuni 2]: Enabling HDR causes the application to crash when launched. [2483952]
[ARK Survival]: Multiple errors and then blue-screen crash may occur when playing the game. [453173]
[Firefox]: Cursor shows brief corruption when hovering on certain links in Firefox. [2107201]
[G-SYNC]: Random flickering occurs when connecting G-SYNC monitor + non-GSYNC HDMI monitor with G-SYNC enabled. [2399845]

Additional Issues

2079538 - Random DPC watchdog violation error when using multiple GPUs on motherboards with LX chips
2449346 - The Witcher 3 will BSOD with Bad Spooler error randomly during gameplay
2451459 - Batman: Arkham Origins: Physx fog rendering incorrectly
2453173 - ARK Survival may crash with bad pool caller error and eventual BSOD
2482041 - Hitman2: Crash in 0x80000003 breakpoint
2453059 - Random desktop flicker on some multi-display PCs
Shadow of the Tomb Raider and Darksiders 3 gain new or updated 3D Vision profiles with this update, though the former is 'Not Recommended' and the latter is rated "Fair'. The 417.71 WHQL-certified drivers can be downloaded via the GeForce Experience app on Windows, or via the links down below. The complete release notes are available here.
Desktop GPUs:
Download: Windows 7, 8, 8.1 – 64 bit | Windows 10 – 64 bit
Notebook GPUs:
Download: Windows 7, 8, 8.1 – 64 bit | Windows 10 – 64 bit