Microsoft has been looking to expand its dimensions - quite literally - since it announced the HoloLens headset last year and, in that time, it seems Microsoft has been hard at work brining 3D content to everyone.
Powered by their '3D for everyone' motto, Microsoft is making 3D content the focus of the upcoming Creators Update to its software. Powering most of these features is an old friend with a facelift, the Paint 3D app.
Among the many new tools Microsoft unveiled today, perhaps the most exciting is the ability to import and map objects into 3D in real time with their camera via the Windows Capture 3D app. Moreover, users can then take these 3D objects and manipulate them in various ways on the Paint app. Users can also take a static 2D image from their camera and select items to take from the image and import them into their Paint canvas as a 3D object.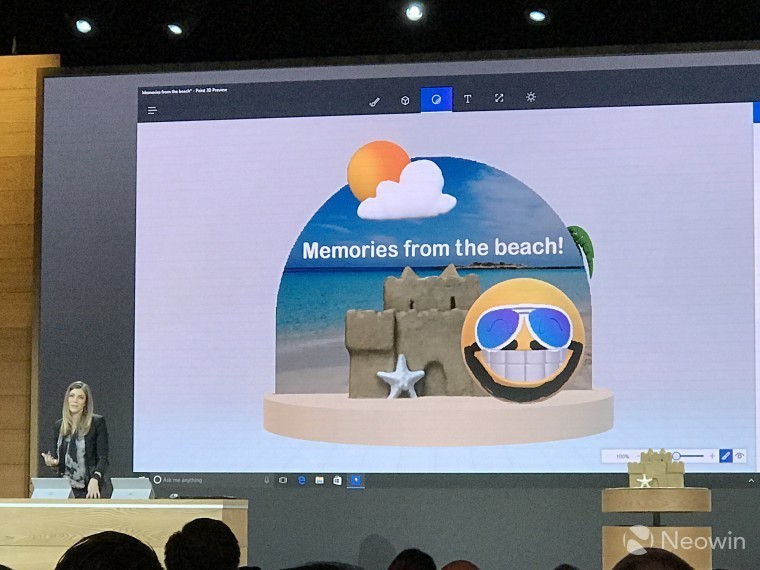 Even your scribbles can look more beautiful than they normally would as the app can automatically match your pen sketches and compare them to different 3D objects, inserting the one your sketch looks most similar to. You can even take the smiling emoji and give him a beard yourself!
You can then export this content as a 3D movie, called 3D memories. All in all, the update brings Paint into the present- and beyond.