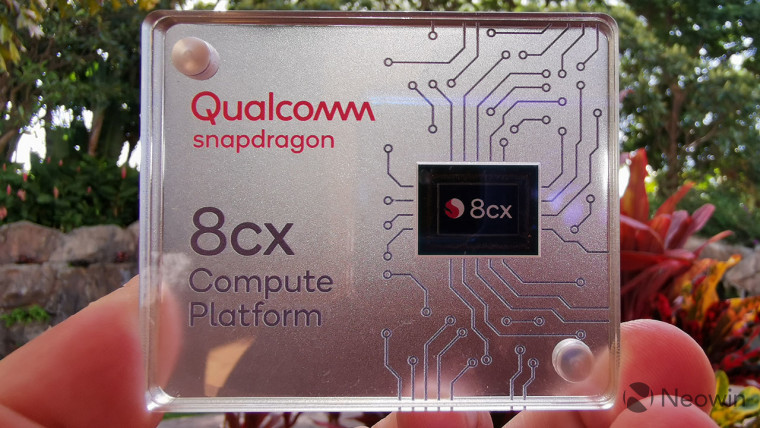 At Qualcomm's Snapdragon Technology Summit in December, the firm announced the Snapdragon 8cx platform. Meant to compete with an Intel Core i5, the company also promised that Snapdragon 850 PCs would continue to ship, to hit lower price points.
Qualcomm VP Don McGuire confirmed on Myriam Joire's Mobile Tech Podcast that the company is indeed working on a new chipset for PCs in the $300 to $800 price range. This isn't a surprise, as Qualcomm was very clear back in December that the budget to mainstream range is critical in the PC market.
The new chipset was referred to as the Snapdragon 7cx on the podcast, although that's not what it's likely to be called. In the Snapdragon 8cx name, the 'c' stands for compute, while the 'x' stands for extreme. As Qualcomm's Miguel Nunes pointed out in our interview with him, it's more likely to be called the Snapdragon 7c.
Obviously, it won't have the 'extreme' performance of the Snapdragon 8cx, which means that it's probably more along the lines of a Core i3 or something. Of course, this is an unannounced product, so we'll learn more about it in the coming months.