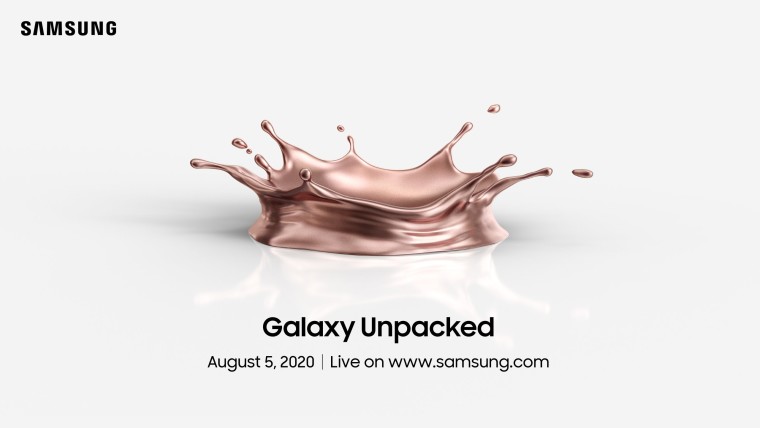 Today, Samsung sent out invitations for its next Galaxy Unpacked event, an event that it typically holds late in the summer. For the last few years, it's been in Brooklyn, but this time it's an online-only event.
And for those that are a fan of the Galaxy Note series, the summer event is the big one. The firm is expected to unveil the Galaxy Note20, which is likely to arrive in three variants like the S20 did, with a standard version, a plus model, and an 'Ultra' model. In fact, images of the Note20 Ultra have already leaked.
The two other handsets that we'll likely see are the Galaxy Fold 2 and the Galaxy Z Flip 5G; presumably the latter is a Galaxy Z Flip with refreshed internals. According to reports, all three of the devices are going to include Qualcomm's Snapdragon 865 Plus chipset; however, Qualcomm hasn't even announced such an SoC.
Samsung says that the event will be live-streamed from the Samsung U.S. Newsroom and Samsung.com, although there will likely be other channels shared as we get closer to the launch. Galaxy Unpacked will take place on August 5, and the event will start at 10am Eastern Time.