Samsung has introduced The Freestyle, its latest portable screen and entertainment device, that it claims will bring "optimal viewing" for its users. The Freestyle combines a projector, a smart speaker, and an ambient lighting device into one portable unit that weighs 830 grams (1.83lb).
Samsung's Executive Vice President and Head of the Sales & Marketing Team of the Visual Display Business Simon Sung stated:
The Freestyle is a one-of-a-kind projector geared towards ultimate versatility and flexibility to meet the consumers' changing lifestyles. Without the limitation in space and form factor, The Freestyle is a fun and versatile device that can be used in any way consumers prefer.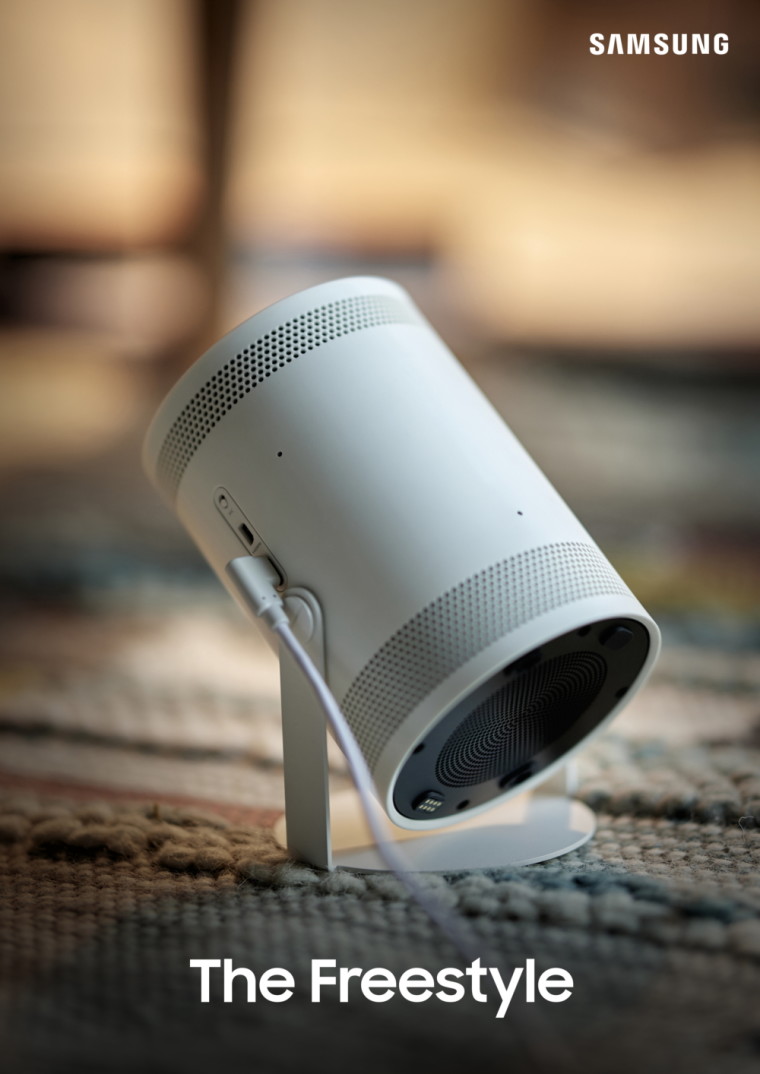 With its full auto-keystone and auto-leveling features, it is capable of automatically adjusting its screen to any surface at any angle. The auto-focus feature also enables the tech giant's latest device to display a "crystal-clear image on any surface, at any angle, up to 100 inches in size." The Freestyle features a dual passive radiator that allows for the delivery of a clean and deeper bass and no distortion. It sports 360-degree sound radiation for a "cinema-quality sound experience" as well.
The latest device is compatible with external batteries that come with support for USB-PD and 50W/20V output. It is not only compatible with the traditional wall plug option but also works with a standard E26 light socket. Moreover, it features a versatile cradle that allows rotations of up to 180 degrees to display videos wherever you like.
With built-in streaming services and mirroring and casting features that work with both Android and iOS mobile devices, it also delivers Smart TV capabilities that are available on Samsung Smart TVs. The Freestyle is now available for online pre-orders in the US at $899.99.