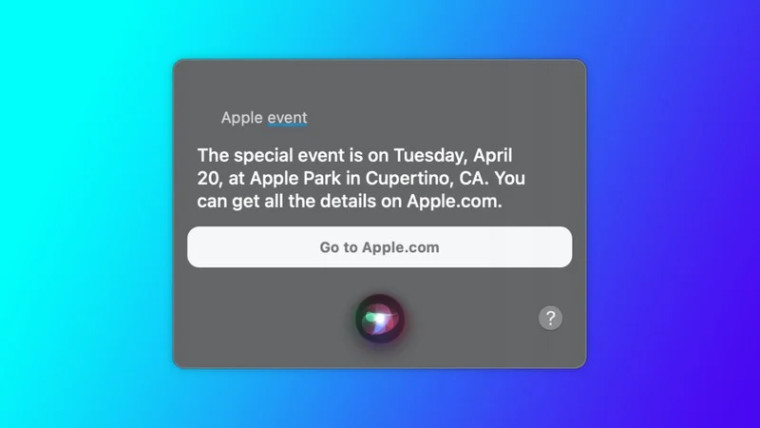 Apple is expected to launch its new 12.9-inch iPad Pro in the second half of April, although the tablet could also be limited in availability due to scarce supply for the mini-LED displays. Now, Siri may have revealed when the next-generation tablet will see the light of day along with the AirTags trackers.
When asked about Apple's next event, the digital assistant returned a response that said a special event would take place on April 20 at Apple Park in Cupertino, California. Siri even pointed to Apple's website for more details about the event, although there's no relevant information to be found there for now.
That said, if you're looking to attend a physical event, you may be in for a bit of disappointment. The unveiling will presumably be pre-recorded and it will be available for viewing via Apple's website and YouTube channel.
In addition to mini-LEDs, the new iPad Pro models were also rumored to incorporate a new processor and Thunderbolt connectivity. Currently, the iPad Pro lineup features LCD screens, but replacing them with mini-LEDs will bring improvements including brighter colors and higher contrast ratios.
As for the AirTags, they were initially expected to launch along with the iPhone 12 in October of last year, although that didn't pan out.
Source: MacRumors