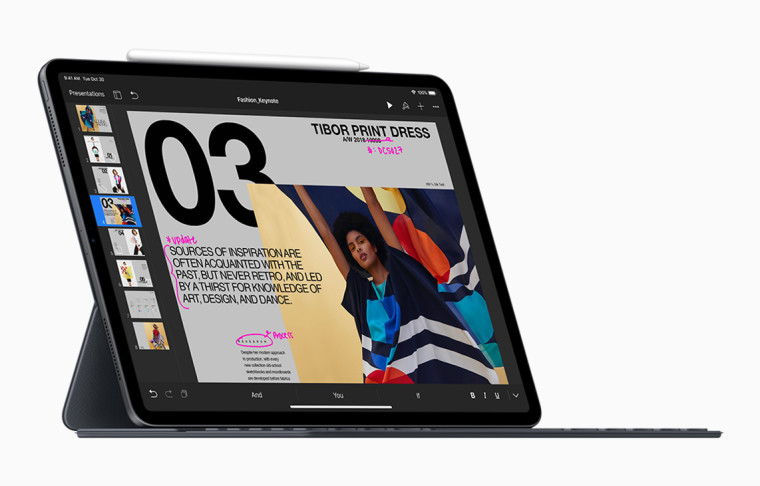 Apple's next 12.9-inch iPad Pro may face limited availability during its initial launch window, if a new report from Bloomberg is to be believed. The company is facing supply shortages for the mini-LED displays that are expected to ship in the device, making it harder to produce in higher quantities.
Apple has been rumored to be switching to mini-LEDs for some of its products for quite some time now, and the iPad Pro was initially speculated to launch sometime between the fourth quarter of 2020 and the first quarter of 2021. These predictions were first made back in April 2019, though, and the industry has understandably been shaken up significantly in the meantime. Last month, Bloomberg reported that the device would be launching this month, and in addition to the new display, it would feature a new processor and Thunderbolt connectivity.
Using mini-LED instead of the current LCD technology would bring about benefits such as brighter colors and higher contrast ratios. This technology allows the display backlight to be adjusted separately for small areas of the display - called dimming zones. It's also begun showing up in TVs and it's meant to offer benefits similar to those of OLED panels at a much lower cost.
However, it seems that Apple's suppliers have been faced with low production yields for the new displays, so the purported 12.9-inch iPad Pro may be available later and/or in more limited quantities than the smaller 11-inch model - which will not feature mini-LED, according to the report. With a launch event reportedly planned for the next couple of weeks, we shouldn't have a long wait to know everything about the new iPad Pro directly from Apple.