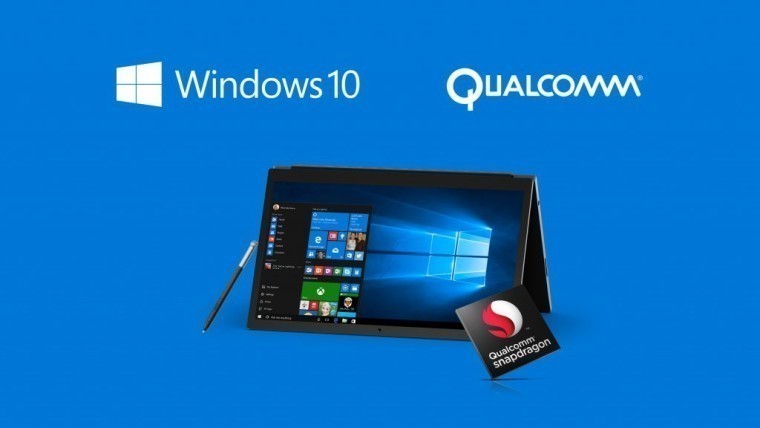 Last week, Qualcomm held its second annual Snapdragon Technology Summit, making a range of major announcements. After announcing the first two Snapdragon 835-powered Windows 10 PCs - the HP Envy x2 and the ASUS NovaGo - the firm quickly unveiled its next-generation flagship processor, the Snapdragon 845.
With those first ARM-powered PCs arriving in late Q1 and around the same time as the Snapdragon 845, many wondered why these devices are shipping with the 835 at all. The answer is quite simple, and that's because x86 emulation on ARM is a new technology and it was built around the Snapdragon 835, so while PCs with the 845 are coming, the companies are starting with what's been tested.
As it turns out, those Snapdragon 845-powered PCs should arrive in the second half of 2018, according to a new report from Fudzilla that cites Qualcomm executive vice president Cristiano Amon. This news isn't entirely surprising, given the timing of the arrival of the new chipset. It is good news though, as Microsoft has historically been slow at adopting new hardware when it came to Windows Phone and Windows RT.
Keep in mind that the Snapdragon 835 that's used in PCs isn't the same SKU as the one that's found in phones. Qualcomm hasn't announced a Snapdragon 845 Mobile PC Platform yet, and Microsoft's Windows Processor Requirements still only list the Snapdragon 835 as being compatible with the OS.
One of the major value propositions of ARM PCs is battery life. With big.LITTLE architecture, a chipset can contain a number of powerful cores, and also less powerful, efficient cores. These efficient cores are used to handle background tasks, such as syncing services while the device is asleep. This allows for better standby battery life.
Qualcomm also includes integrated cellular modems in its SoCs, which is why Windows on ARM is part of a broader Always Connected PC initiative. These modems can and are being used with Intel PCs though, such as the new Surface Pro.
We've reached out to Qualcomm to confirm that Snapdragon 845-powered PCs will indeed arrive in the second half of next year.