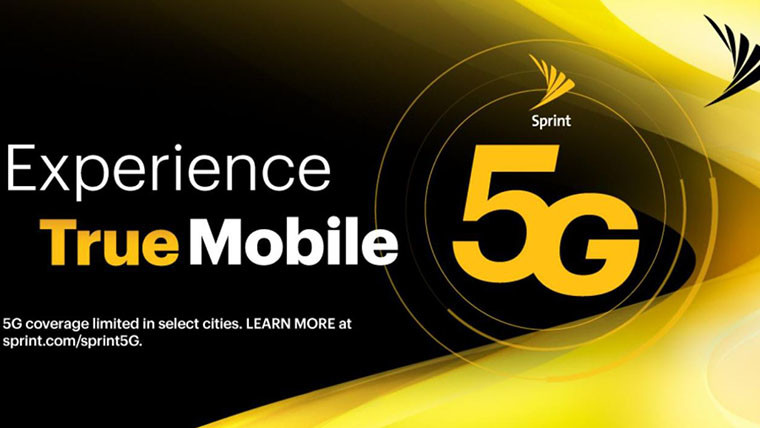 Sprint today announced that the first bits of its 5G network are live. If you're in Atlanta, Dallas-Fort Worth, Houston, or Kansas City, you're in luck, as those are the locations where the new network is running. It's also coming to Chicago, Los Angeles, New York City, Phoenix, and Washington D.C. soon.
Also, to be clear, it's not 5G in the whole city. In Atlanta, there's 5G over about 150 square miles from downtown to Dunwoody, covering 565,000 people. The DFW are is the largest at 575 square miles and covering 1.6 million people, including "the greater Dallas-Fort Worth area serving Irving and downtown Fort Worth, including Sundance Square, Las Colinas, and the North Dallas area from Preston Hollow to Addison."
Over in Houston, there's 5G coverage in 165 square miles for 800,000 people from downtown to Memorial City Mall/City Centre Plaza. Finally, in Kansas City, there's 5G coverage over 225 square miles for 625,000 people, from downtown Kansas City, MO to Sprint HQ in Overland Park, KS.
"Sprint 5G is here and we're proud to give customers true mobility and the largest initial 5G footprint in the country," said Sprint CEO Michel Combes. "This is a momentous day and just the start of what we can achieve with T-Mobile, together building a better, faster, nationwide mobile 5G network that benefits all U.S. businesses and consumers."
Sprint isn't going the mmWave route that Verizon and AT&T are using, at least at this time. Millimeter Waves don't work indoors, as they can be blocked by walls and windows. Sprint is going the Sub-6GHz route, deploying 2.5GHz and combining 4G LTE and 5G NR for increased speeds.
At the moment, your choices for 5G devices on Sprint are the LG V50 ThinQ and the HTC 5G Hub, although you'll be able to pick up a Samsung Galaxy S10 5G from the carrier this summer.