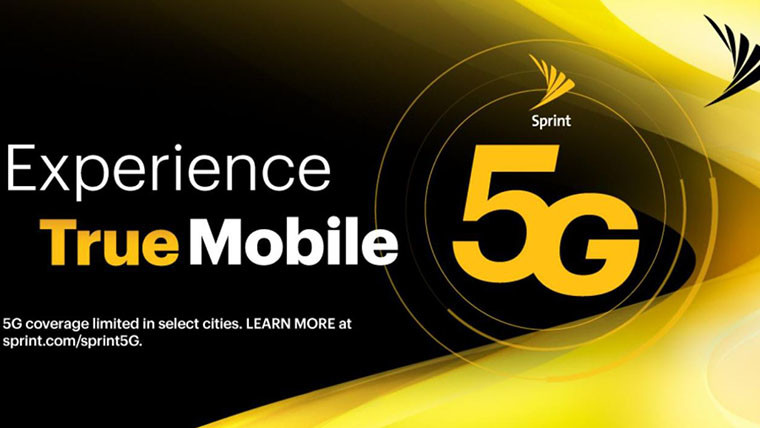 At an event in New York City today, Sprint announced that it's expanding its 5G network to four new cities. Naturally, New York is one of them, along with Los Angeles, Phoenix, and Washington, D.C. That makes the 5G service from Sprint available in nine cities, including Atlanta, Dallas-Fort Worth, Houston, Kansas City, and most recently, Chicago.
The carrier says that its average download speed on 5G is 203.8Mbps, six times faster than its average 4G speed, 35.2Mbps. Between all nine cities, 5G covers a spread of around 2,100 square miles with 11 million people in the coverage areas.
"We're proud to give Sprint customers their first truly mobile 5G experience in some of the biggest cities in the U.S.," said Sprint CEO Michel Combes. "With our initial nine market launches complete, it is just the start of what we can achieve with T-Mobile, together building a better, faster, nationwide mobile 5G network that benefits all U.S. businesses and consumers."
As usual, it's not the whole cities that are lit up. In New York, it's various parts from Central Park to the southern tip of Manhattan. It works in Times Square, Chelsea Piers, Rockefeller Center, around the Jacob Javits Center, and the Port Authority Bus Terminal. There are also parts of Queens where it works, such as by JFK and LaGuardia airports. In NYC, it should cover 1.7 million people.
The Los Angeles 5G network will cover 1.2 million people at launch, from Marina del Ray to downtown Los Angeles, along with West Hollywood to Culver City. Sprint says it will cover USC, UCLA, West L.A., midtown, and downtown Los Angeles.
Over in Phoenix, 5G is opening up to 740,000 people in the greater Phoenix metro area, along with parts of Tempe, Scottsdale, and Glendale. Finally, 520,000 people will get access to 5G in Washington, D.C., with service around the Capitol, White House, National Mall, and many more notable landmarks.