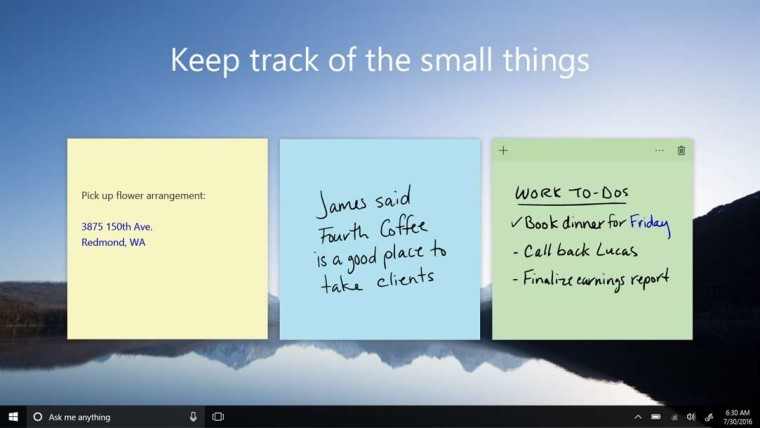 Microsoft began teasing a major upcoming update to the Windows 10 Sticky Notes app last week, and we already knew that it would be getting a dark theme, a formatting bar, and much more. But it seems that's not all the company has planned for version 3.0. Microsoft engineer Reza Jooyandeh today teased even more features for the upcoming update, rounding out all the changes coming soon to Insiders.
For starters, the app will now have a home page of sorts where you can access all of your notes so that they're not scattered all over the screen. This page also features a search bar, so you can easily find the notes you're looking for.
Perhaps even more important is the addition of cloud syncing across Windows devices, so that users can access their notes in any computer they use.
The news would be exciting by itself, but what makes it even more interesting is that a mobile app is said to be on the way. Both of these features would lay some groundwork for the release on mobile devices. The introduction of syncing would make it possible for notes to roam between smartphones and PCs, while the ability to group your notes in one page would make it more suitable for a mobile device, where you can't have them pinned all over the screen.
It also seems that even more could be coming in the future, as Laura Butler, Vice President for Notes and Tasks at Microsoft, responded to the feature announcements by saying that this update is just the first phase of what's in the works.
WindowsBlogItalia reports that the update is already rolling out, but we haven't heard any indication from Microsoft regarding that, and it's not showing up on our test devices in the Skip Ahead ring. Regardless, the update should be coming fairly soon, so keep an eye out for it.