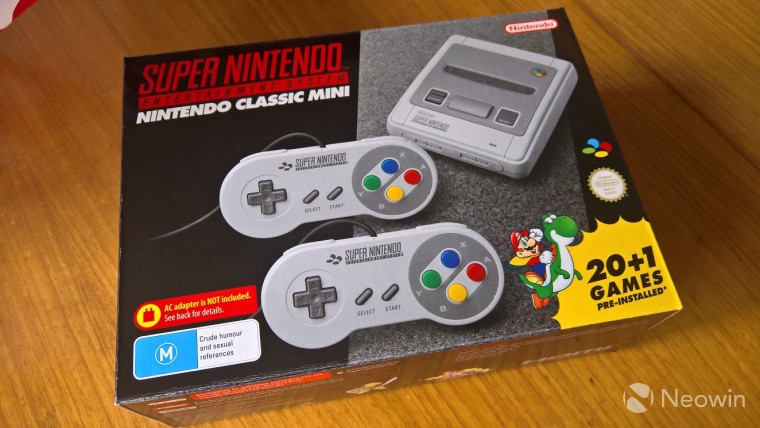 Earlier this year, rumors arose that Nintendo was working on a mini version of its Super Nintendo console, following in the footsteps of the NES Classic Edition that launched back in November 2016. Although supplies of the latter were snapped up as soon as they appeared in stores, the gaming giant has confirmed that the NES variant will return to shelves in 2018 while the SNES model will continue to sell into the new year.
Of course, it is well known that the NES Classic Edition was hacked, enabling users to add their own games to the unit's library. Now, around a week after being released, its sibling has received the same treatment.
I think there's something wrong with my SNES Classic pic.twitter.com/wg3BXMIeLG

— Tristan Cooper (@TristanACooper) October 8, 2017
Thanks to a new version of hakchi2 released on GitHub a day ago, support for the SNES Classic Mini has been officially included, which streamlined and simplified the installation procedure. At the moment, around 75% of games are working properly as games must be converted to a special format in order to run on the device. However, as a convenience, hakchi2 works with not just the SNES Classic Mini, but also the miniature NES, Famicom, and Super Famicom.
Of course, there are risks in undertaking the modification, including bricking the console so proceeding is, of course, at your own risk. Furthermore, there's also the legal concerns of obtaining and possessing ROMs to consider but, in any case, it remains to be seen as to how rampant such modding will become in the case of Nintendo's latest addition to the Classic lineup.
Source: The Next Web via Polygon