On the same day that the Windows 10 Fall Creators Update was released, Microsoft surprised everyone by announcing the Surface Book 2. Today, the laptops are finally available for pre-order.
The new models contain a number of improvements over the original, which was released over two years ago. For one thing, there's finally a 15-inch flavor of the device, which offers more power than its 13-inch counterpart. It also has a USB Type-C port that replaced the Mini DisplayPort.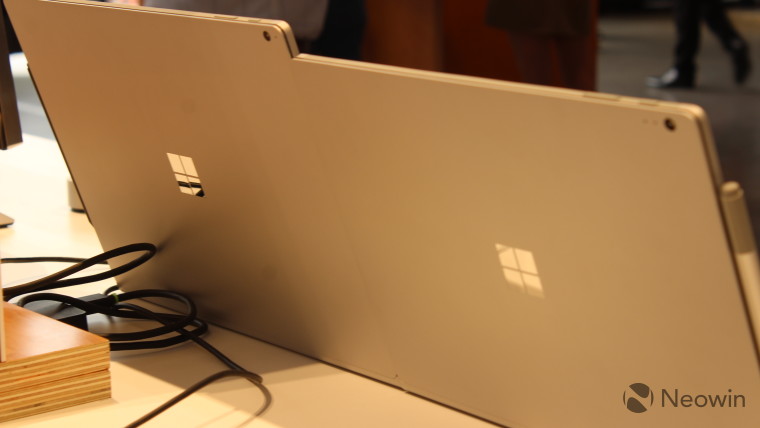 The 13-inch model starts at $1,499, but that's not the one that you'd want if you're looking for power. There is no discrete graphics, and it's the only model that comes with a seventh-generation Intel Core i5 processor.
The rest of the pack comes with an eighth-generation Core i7, meaning that they're quad-core, rather than dual-core. The 13-inch variant starts at $1,999, and it comes with 8GB RAM and 256GB SSD, along with an Nvidia GeForce GTX 1050 in the base.
And then there's the 15-inch Surface Book 2, which starts at $2,499 and comes with 256GB SSD, 16GB RAM, and an Nvidia GeForce GTX 1060 GPU. Both sizes can be specced out at up to 16GB RAM and 1TB SSD, and that will run you $2,999 or $3,299 for 13- and 15-inch, respectively.
If you want to check out the Surface Book 2 on the Microsoft Store, you can find it here. Pre-orders should be live after midnight in your local time zone.