If you want your computer to work as well as it can and avoid privacy or security risks, sticking to an original Windows installation is your only option. However, some Windows modifications are worthy of your attention and some time to play around (maybe in a virtual machine or a spare computer). For example, Tiny11, a mod that allows you to run Windows 11 on less powerful hardware, or this absolutely wild Windows Experience Freestyle Update that turns Windows 10 into a virtually indistinguishable Windows XP replica.
Windows Experience Freestyle Update is a modified Windows 10 installation (version 1809) with a very thick coat of 22-year-old paint. It carefully replicates the look and feel of Windows XP, which many consider the golden era of Microsoft's operating system. There is the old File Explorer, Task Manager, Control Panel, Start menu (still better than the one in Windows 11), and Internet Explorer (just a reskinned Firefox). Even 3D Pinball and the OG Paint are available!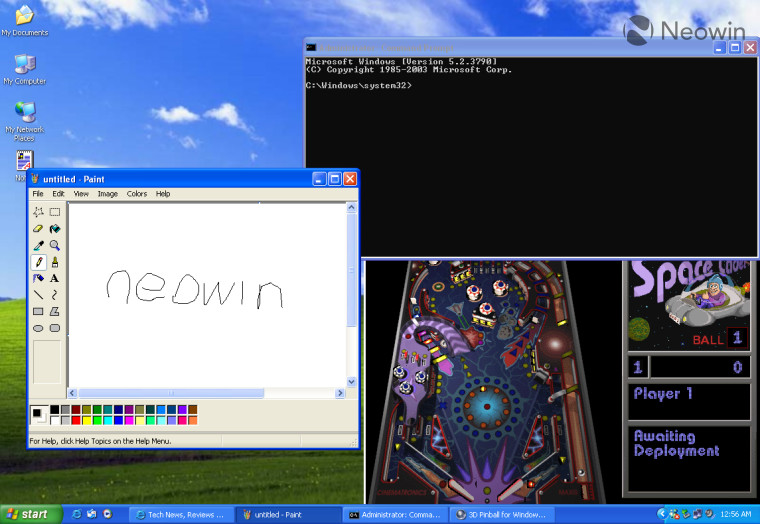 Of course, those who have experienced using Windows XP will be able to spot the differences. Also, some notable limitations and issues will prevent you from using the mod as a primary operating system. For example, any DPI above 100% will break everything, not all buttons and links in File Explorer work, and some parts of the OS look like butchered Windows 10. Still, it is safe to say the modification is the closest modern Windows XP replica that none of the third-party apps can achieve.
If you want to experience a "modern Windows XP," check it on the Internet Archive. Before downloading, mind the privacy risks and legal implications of using modified Windows ISOs (the mod is not activated, and it requires a genuine Windows 10 key). For most, admiring the project from a safe distance will be a better choice.
Speaking of other Windows XP-related news, a recently published video shows how much more data Windows 11 sends to questionable servers out of the box compared to its 23-year-old sibling.